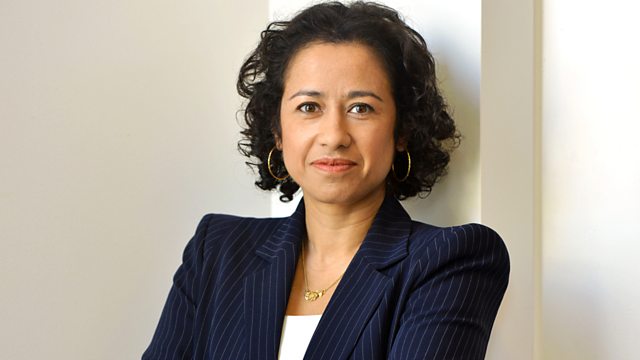 The Power of the Crowd
There are many different ways people come together: as an audience, a mob, or a congregation. Being an individual member of a large gathering can be an empowering and celebratory experience. It can also be an isolating one.
As she watches the group of people she's so often part of - the travelling throng at Waterloo station - Samira Ahmed explores the relationship between the individual and the crowd.
She considers the beauty of city hordes on their mass manoeuvres; the pleasure she takes in people watching; and the ways individuals can find a profound sense of camaraderie in a large group. And she looks at the riotous mobs as encountered by John Wesley in the eighteenth century and in 1940s Harlem, as witnessed by James Baldwin.
She speaks to Stephen Reicher of the University of St Andrews about the psychology of individuals when they gather together - from train commuters to the Kumbh Mela in India. And we hear from Pulitzer Prize-winning American composer David Lang about Crowd Out, his new piece for a community of one thousand voices.
Featuring music by Edith Piaf, Brownie McGhee and Thomas Tallis and with the words of George Szirtes, James Baldwin, Vesna Goldsworthy and Arnold Bennett.
Produced by Caroline Hughes.
A Whistledown Production for BBC Radio 4.
Last on