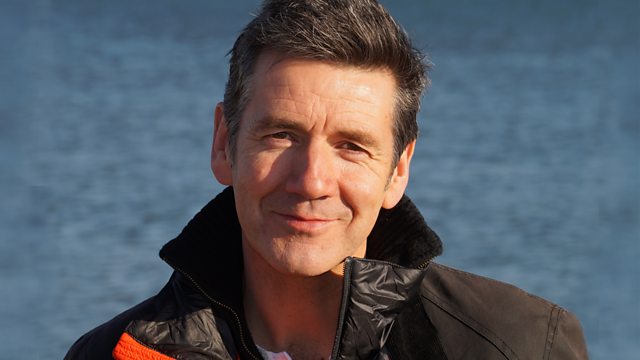 Scotland's countryside magazine. Dougie goes to work on an old Clyde puffer that has been converted into a cruise ship. Sarah investigates the damage caused by wild boar and Euan is on the north-east coast to watch the spectacular aerial displays of gannets.
Last on
Dougie wants to hear from you!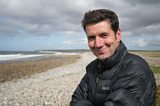 If you have a comment you want to share about anything on the programme or if you have a story for Dougie and the team email
landward@bbc.co.uk
Great Glen Shipping Company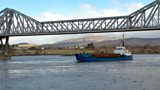 Fifty years ago Clyde Puffers would be a regular sight on the west coast as they plied their trade while belching out black smoke from the funnels. Now an entrepreneurial company is rekindling the spirit of the Puffers in order to reduce the amount of heavy freight traffic on West Coast roads. Euan has been to work with the Great Glen shipping company.
Wild Boar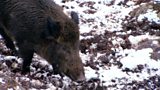 Farmers and landowners all over the country have been reporting increasing damage to farmland cause by Wild Boar that have escaped from captivity and are literally wild again. Sarah has been investigating the extent of the problem.
Gannet Cam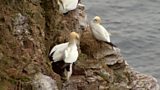 Euan has been to the Buchan coast where technology is being used to enable people to watch the stunning fishing display of gannets without having to be on a boat or perched on a cliff top.
Nick's Street Food Van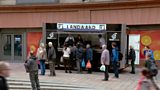 Nick continues his mission to take great Scottish produce into the heart of the City. This week he's back in the centre of Glasgow to cook Wild Boar and traditional Pork sausages. Assisted by Sarah, he asks the Glasgow public which sausages they prefer.
Puffer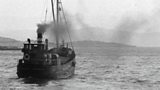 Dougie goes to work on an old Clyde Puffer that has been converted into a Cruise ship. The Vic32 has been sailing up and down the West Coast for seventy years carrying cargo. But now it takes paying passengers who want a working holiday to experience what it was like to work on the boats. Dougie joins the crew for a day trip down the Crinan Canal to find out more about the history of these much loved little boats and what role they still play today.
Credits
| Role | Contributor |
| --- | --- |
| Presenter | Dougie Vipond |
| Presenter | Sarah Mack |
| Series Producer | Simon Cousins |
| Presenter | Euan McIlwraith |