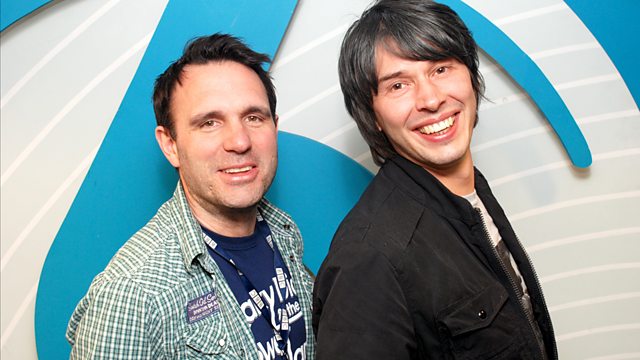 With Cardinal Burns
Comedy sketch duo Cardinal Burns join Shaun on Tuesday. They are Seb Cardinal and Dustin Demri-Burns who
met at film school in Edinburgh in 2000, and have quickly established themselves as the fresh face of sketch comedy.
Their debut television series, 'Cardinal Burns', aired on E4 in 2012, was critically lauded for its blend of pop-culture parody and tight character comedy that spiralled into surrealism and won them a British Comedy Award and being nominated for a BAFTA. Recurring characters included The Office Flirt, a pair of Cockney cabbies, and a middle-class spoken word poet, alongside parodies of Banksy and 'scripted reality' programmes such as The Hills and Made in Chelsea.
Plus, we're after your Earworms before 8am - what song have you woken up with in your head?
Last on