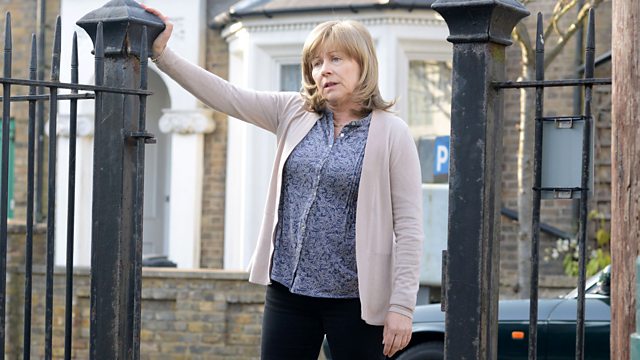 02/05/2014
Max vehemently denies David's accusations. David asks to see Max's secret phone; Max claims he only used it to phone a married woman and lost it weeks ago. When Max won't name the woman, David gets into a car telling Max he can talk to the police. Max stops David driving away and admits he was seeing Lucy but insists it was a just quick fling which ended when Lucy started seeing Lee. He claims he didn't care enough to be jealous and would never, ever have hurt Lucy.
David admits he knows that but thinks that if he can get Max to crack so easily, the police will too – and they really will think he killed her. Scared he'll lose Lauren, Max refuses to go to the police himself. David heads straight to the Beales' to tell Ian but is stopped in his tracks when he finds Peter and Lauren there and Ian asleep. Back outside, David tells Max he's kept his secret but won't cover for him again. Max takes his secret mobile out of his office drawer then remembers the CCTV cameras. He watches the CCTV footage of him and Lucy arguing on the night of her death, then deletes the files for the first 18 days of April.
Carol's not looking well but persuades Whitney to go out, insisting she'll go straight back to bed. However, once Whitney's gone, Carol puts on make-up. Meanwhile, Bianca doesn't understand why Sonia kissed Tina - she's not a lesbian and she's married. After talking to Whitney, they go home to check on Carol and find her in the middle of a wig fitting session; Carol's mortified but Sonia and Bianca insist on staying. Carol agrees to try a wig on; she goes into the hallway for privacy but a bickering Sonia and Bianca walk in on her and realise she's now completely bald. Carol tries to joke about it but later becomes tearful.
She admits she feels bad for being superficial but thinks people are looking at her with pity. Bianca once again lectures Sonia about going to the doctor to find out her options and insists she wouldn't care who Sonia kissed if she thought Sonia wanted it. After Carol chooses a wig, Sonia and Bianca's bickering escalates until Bianca blurts out that Sonia can choose whichever wig she likes when she gets cancer. Sonia storms out into the Square, with Bianca and Carol in pursuit; Bianca and Sonia's argument continues but comes to an abrupt end when Carol collapses.
Ian searches for clues in the boxes of Lucy's belongings. Finding a necklace, Ian wonders if it was a gift from the man Lucy was seeing. Peter gently reminds Ian it was a Christmas present from him and Denise. He sends Ian to bed. Peter returns an MP3 player Lauren had lent to Lucy. Lauren helps Peter put Lucy's things back in her room exactly as they were when she was alive. Peter admits he keeps thinking Lucy's going to walk back in the door. Later, Peter thanks Lauren. Lauren doesn't think she did much but Peter insists she did; he hugs her for a little too long.
Tina leaves Tosh a grovelling voicemail message; she admits to Jake she's in the doghouse and Tosh doesn't even know she kissed someone else. Tina's sure Tosh is the one she wants to be with and Jake offers to teach her to cook to win Tosh round. They're at the flat, about to get started, when Aleks arrives and introduces Tosh to Jake as their new flat mate. Tosh explains to Tina she wanted to surprise her. Aleks' thrown when he realises Tosh and Tina are a couple. Tosh shows Tina her room and suggests Tina moves in. Telling Jake they're skipping straight to dessert, Tina shuts the bedroom door in his face.
Now that he and Kat aren't going to be working together, Alfie's lost interest in his stall. Donna offers to buy Alfie's stock for £150. Kat would rather he chucked the lot but reckons if anyone can flog all his stock in a day, Alfie can. Galvanised – Alfie starts selling; he has a great day and Donna asks why he's packing it in? Later, Alfie tells Kat he thinks he might get some more stock.
Last on
Credits
| Role | Contributor |
| --- | --- |
| Carol Jackson | Lindsey Coulson |
| Bianca Butcher | Patsy Palmer |
| Sonia Fowler | Natalie Cassidy |
| Tina Carter | Luisa Bradshaw-White |
| Fiona 'Tosh' Mackintosh | Rebecca Scroggs |
| Jake Stone | Jamie Lomas |
| Aleks Shirovs | Kristian Kiehling |
| Kat Moon | Jessie Wallace |
| Alfie Moon | Shane Richie |
| Donna Yates | Lisa Hammond |
| Ian Beale | Adam Woodyatt |
| Peter Beale | Ben Hardy |
| Whitney Dean | Shona McGarty |
| Lauren Branning | Jacqueline Jossa |
| Max Branning | Jake Wood |
| David Wicks | Michael French |
| Helen | Gina Murray |
| Executive Producer | Dominic Treadwell-Collins |
| Director | Sallie Aprahamian |
| Writer | Lindsay Williams |