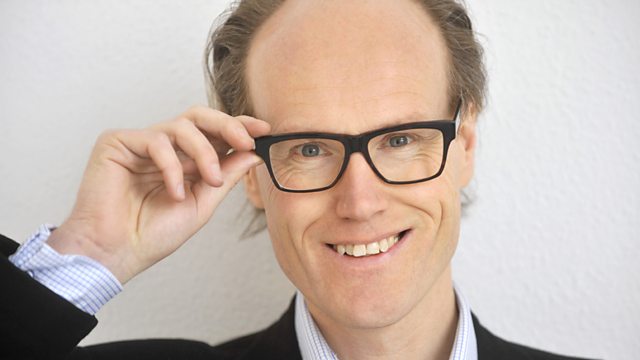 15/05/2014
- BBC Arts Editor Will Gompertz brings news of the Museums at Night festival.
- Bev Lyons explains which superstar's wee sister is talk of the steamie as she keeps us in the loop.
- Dr Chris Smith brings us the latest developments from the world of science.
- If you want perfect stripes on your lawn but don't have the power to push a lawnmower all day perhaps it's time to consider a ride-on one - Fred finds out all about them on the show.
- Parents don't always want help from their children but sometimes need it - tune in to find out how to be a better child when you're an adult.
- News this week reported a rise in anxiety amongst British adults. It's an oft heard and muttered word but what actually is anxiety and how can we deal with it - listen in to find out.
Last on