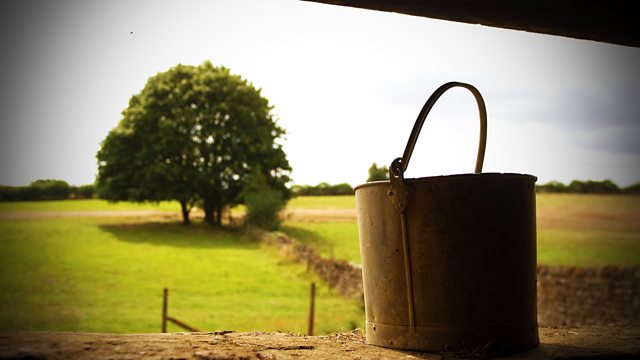 08/05/2014
Jennifer's had enough of all the kitchen work, so joins Adam taking a few sheep back out. David is out on the tractor for Adam. David meets Charlie who's not really happy with the work so far but turns on the charm a bit. He says he's grateful to David for helping out, as Adam is clearly struggling.
David and Brian comment on young-looking Charlie, who seems a bit of a tyrant. Adam's annoyed to be told to rework the tilth to make it finer, but Brian says Charlie has a point. It's not what Adam wants to hear.
David grills Brian about plans for the new road. Brian says he knows nothing and David speculates on Damara being involved.
Jennifer is getting miffed with all the kitchen renovation, and has started to understand Brian's displeasure. They've dealt with serious delays and the place is a mess. Jennifer complains to Pat, who politely declines the offer of Jennifer's old kitchen. Jennifer apologises for being thoughtless. Pat clearly has more important things (Tom) on her mind.
Jennifer unintentionally upsets Pat by talking about the time Kate went missing and a body had to be identified. She was trying to be reassuring, as Kate was ok. Jennifer tries to reassure Pat that Tom will turn up.
Last on