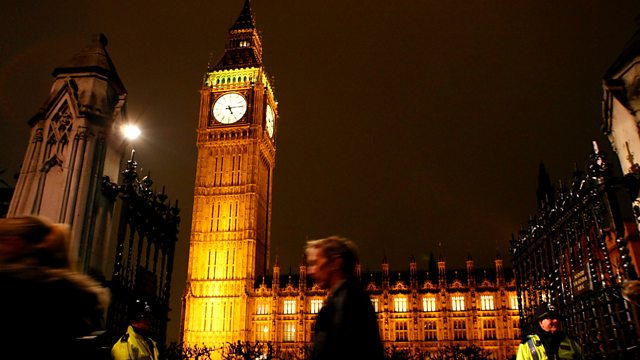 07/05/2014
The Labour leader, Ed Miliband, repeats his call for David Cameron to commit to an independent assessment of whether Pfizer's proposed takeover of the British pharmaceutical firm, Astra Zeneca, is in the national interest.
At Prime Minister's Questions, Mr Cameron says the most important intervention the government could make was to back British jobs and medical research.
Former City Minister Lord Myners tells MPs that the Co-Op needs urgent reform and criticises the mutual for a series of governance failures.
The Commons debates changes made to the Government's Immigration Bill by the Lords.
And question time sees Scottish Nationalists attack the campaign to keep Scotland in the UK, describing some of its claims as "demeaning, insulting, nonsense".
Susan Hulme and team report on today's events in Parliament.
Last on