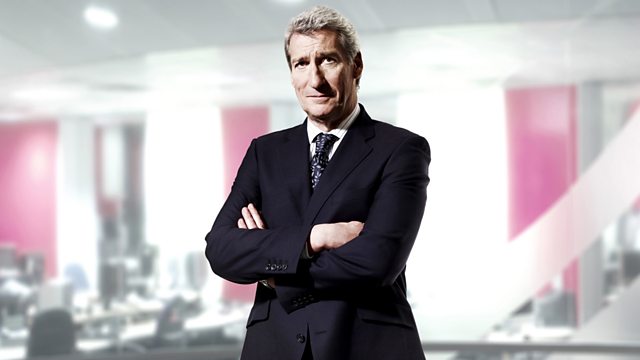 Patten & Paxman depart; Channel 5 sold; Sunday Herald says 'yes'
Listen in pop-out player
Lord Patten has stood down from his role as chairman of the BBC Trust due to ill health. The former cabinet minister who took the job in 2011, has presided over a time which included three director generals and scandals such as excessive executive pay. Now begins the quest to find a replacement. But, with charter renewal due in 2016, and the very future of the BBC Trust being debated, finding the right candidate could prove challenging. Chair of the DCMS Select Committee John Whittingdale talks to Steve Hewlett about the kind of person required, and former Trustee Richard Tait about how this could impact on the organisation.
American media group Viacom which owns Nickleodeon, MTV and Comedy Central has bought Channel 5 for £450 million. It will be the first US broadcaster to buy a UK channel with a public service remit. Why is Channel 5 so attractive to Viacom? And what are they likely to do with it? We hear from Tara Conlan, media reporter for the Guardian.
Jeremy Paxman has announced he's to leave Newsnight in order to get to bed at a decent time. Famous for his acerbic interrogation of guests, he's long been the programmes most popular presenter. So, what now for a programme that's been suffering a decline in audience figures? Steve Hewlett talks to two former Newsnight editors, Richard Tait and Sian Kevell, about the direction they'd now take the programme.
Scotland's Sunday Herald has become the first mainstream newspaper to support independence. Is it a cynical ploy to boost readership? The paper say it will remain balanced in it reporting but how easy is it to do when you have come out in favour of the Yes campaign. Steve speaks to Richard Walker, editor of the Sunday Herald about the decision.
Producer: Katy Takatsuki.
Last on