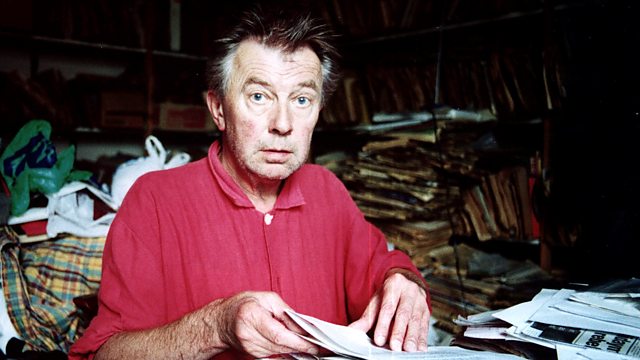 Ray Gosling: Sum Total
Ray Gosling was a voice - a great voice to hear on the radio, or to read on the page, or to draw you into a TV screen. Until his death in 2013, he was also a contradiction. As a young man he stood up for the underdog, and challenged local council slum clearance plans in the St Annes district of his adopted home, Nottingham. And he was always a significant campaigner for gay rights in the UK. But in 1979 he voted for Margaret Thatcher, regretting it afterwards. He was eccentric and - for some - difficult to work with. But he remained popular in the street, and on the public transport he always used. It often seemed his broadcasting work might dry up, but he kept re-inventing himself. Never having cared about money, he went bankrupt after his partner died in the late 1990s, then lost his house, but made award-winning TV documentaries about his predicament. When his career finally imploded in 2010, after making false admissions of "mercy" killing on television, people far and wide wondered: why? While this programme cannot claim to know the real answer, it identifies the inner conflicts and flaws that made Ray Gosling's talent - his voice - so original in the first place.
In this programme, writer and publisher of Ray's work, Mark Hodkinson, talks to people who knew Ray Gosling best, including his sister Juliet, his friends in Nottingham, London and Manchester, and people who worked with him, in the BBC and ITV. We hear about his bohemian and rackety life, starting as a teddy boy in the 1950s and a habitue of Soho in the 60s - and his relationships with, among others, Brian Epstein, T.S. Eliot, Joe Orton, Beryl Bainbridge, Francis Bacon and Colin MacInnes. And we rediscover Ray's voice in the words he spoke and wrote, from his earliest published work in books like Sum Total to the broadcast work in which he found the extraordinary in "ordinary" people and places, in programmes he made for BBC radio including Who Owns Britain, Gosling In The High Street, and Semi Detached From Reality, and television, including Two Town Mad, On Site, Bankrupt and Ray Gosling: OAP.
Last on