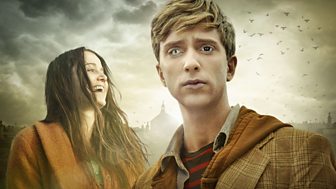 In The Flesh
Thousands of dead people have risen from their graves and nearly destroyed Britain. A cure has been found - but can the treated zombies be rehabilitated back into living society?
On iPlayer
This programme is not currently available on BBC iPlayer
On TV
There are no upcoming broadcasts of this programme
Last on
Fri 13 Jun 2014 02:30
BBC Three
Buy online
Available on:
DVD, Blu-ray, Video download
From suppliers:
Amazon Video, BBC Store, iTunes
"I'd like to thank the BBC, the cast & crew and the fans for supporting In The Flesh"

In The Flesh has been named best 'Mini Series' at the BAFTA Television Awards.

Luke Newberry describes the obstacles Kieren Walker has in series 2.

Creator Dominic Mitchell has triumphed in the best 'Writer - Drama' category.

Creator Dominic Mitchell talks about expanding the In The Flesh world.

"He's not seeking a way out of living, he's somehow looking to start a new life"
In The Flesh music
In The Flesh features music from a number of artists throughout each episode. The tracklist can be found on the appropriate
episode page
.