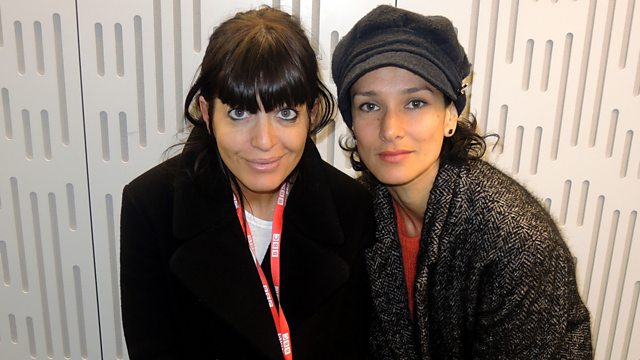 Raj and Pablo on The IIFAs, Indira Varma starring in Titus Andronicus
Claudia speaks to BBC Asian Network presenters Raj & Pablo about The IIFAs, Bollywood's equivalent to The Oscars. Actress Indira Varma about starring as Tamora Queen of The Goths, Titus Andronicus at The Shakespeare Globe. Lauren Owen on her smash debut novel "The Quick" a Victorian vampire novel. Arts Correspondent Thomas Magill interviews Michael Fassbender who stars in "Frank" and he visits Leicester's Curve Theatre and talks to the stars about the new musical "Water Babies".
Last on
Indira Varma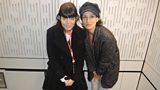 Actress Indira Varma is about to play the part of Tamora, Queen of the Goths in the revival of Titus Andronicus directed by Lucy Bailey.
Set in the late days of the Roman Empire, the play tells the story of a fictional Roman general, Titus, who becomes caught up in a brutal and devastating cycle of revenge with Tamora, Queen of the Goths.
Titus Andronicus runs at The Shakespeare Globe until 13th July 2014
Raj & Pablo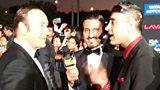 Bollywood experts and BBC Asian Network Presenters Raj and Pablo have been at the Indian equivalent of The Oscars, The International Indian Film Academy Awards, otherwise known as IIFAs.  This year the awards were in Tampa, Florida. 
If you're a big fan of The World Of Bollywood, or want to know more, listen to their show on BBC Asian Network every Saturday and Sunday from 1000-1300
Lauren Owen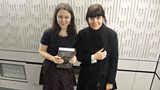 Author Lauren Owen, talks to Claudia about her book, The Quick.
Set in Victorian Yorkshire, on a remote country estate, a brother and sister are alone in the world and bound by tragedy. In time, you will enter the rooms of London's mysterious Aegolius Club - a society of some of the richest, most powerful men in fin-de-siecle England. And at some point  these worlds will collide. It is then, and only then, that a new world emerges, one of romance, adventure and the most delicious of horrors - and the secrets of The Quick are revealed.
The Quick by Lauren Owen is out now, published by Jonathan Cape.
Xan Brooks with the film review
1:  FRANK
Director:  Lenny Abrahamson
Cast:  Michael Fassbender, Domhnall Gleeson, Scoot McNairy, Maggie Gyllenhaal
An offbeat comedy about a young wannabe musician, Jon, who finds himself out of his depth when he joins an avant-garde pop band led by the mysterious and enigmatic Frank, a musical genius who hides himself inside a large fake head.
"Frank" is out now Rated 15

2:  THE CANYONS
Director:  Paul Schrader
Cast:  Lindsay Lohan, James Deen, Nolan Gerard Funk.
When Christian, an LA trust-fund kid with casual ties to Hollywood, learns of a secret affair between Tara and the lead of his film project, Ryan, he spirals out of control, and his cruel mind games escalate into an act of bloody violence.
"The Canyons" is out now

3:  THE WIND RISES
Director: Hayao Miyazaki
Cast: Joseph Gordon-Levitt, John Krasinski Emily Blunt, Stanley Tucci, William H. Macy, Werner Herzog
Jiro dreams of flying and designing beautiful airplanes, inspired by the famous Italian aeronautical designer Caproni. Nearsighted from a young age and thus unable to become a pilot, Jiro joins a major Japanese engineering company in 1927 and becomes one of the world's most innovative and accomplished airplane designers.
The film chronicles much of his life, depicting key historical events including The Great Kanto earthquake of 1923, the Great Depression, the tuberculosis epidemic, and Japan's plunge into war. Jiro meets and falls in love with Nahoko and grows and cherishes his friendship with his colleague Honjo.
"The Wind Rises" is out now Rated PG

4: DVD/BluRay (2 Disc DVD) – 12  Years a Slave
Director:  Steve McQueen
Cast: Chiwetel Ejiofor, Michael K. Williams, Michael Fassbender
In the antebellum United States, Solomon Northup, a free black man from upstate New York, is abducted and sold into slavery.
"Twelve Years A Slave" is out to buy on May 12th.
Samantha Buckley with the book review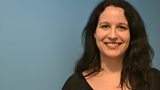 1)  The Axeman's Jazz by Ray Celestin pub by Macmillan. 

Based on true events, between 1918 and 1919 the Axeman's of New Orleans killed six people. The novel follows three individuals who set out to discover who is behind the murders. The book deals with the racial tensions and class divisions which influenced every aspect of people's lives, but also brings to life the passion and drama of New Orleans and their incredible musical heritage permeates every page.
2) The Year of Living Dangerously by Andy Miller pub by Fourth Estate.

Andy Miller has been living a lie. But then again, who hasn′t? How many books have you claimed to have read but never actually finished, or started, or even heard of? Books you′ve really wanted to read, or should have read, but never had the time, or the inclination? Tackling the canon single-handedly, Miller decides to rectify his twenty odd years of lies and silence his nagging guilt and become the literate man he′s always claimed himself to be.
3) Personal choice: The War of Don Emmanuel's Nether Parts by Louis de Bernieres pub Vintage

When the spoilt and haughty Dona Constanza tries to divert a river to fill her swimming pool, she starts a running battle with the locals. The skirmishes are so severe that the Government dispatches a squadron of soldiers led by the fat, brutal and stupid Figueras to deal with them. Despite visiting plagues of laughing fits and giant cats upon the troops, the villagers know that to escape the cruel and unusual tortures planned for them, they must run. Thus they plan to head for the mountains and start a new and convivial civilisation.