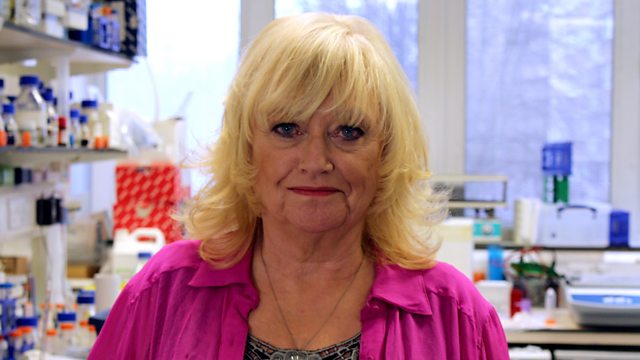 Fight for Sight
TV presenter Judy Finnigan makes an appeal on behalf of Fight for Sight, a charity that raises funds to support vital medical research into a wide range of eye conditions. It is a subject close to Judy's heart, as she supported her mother when she became blind, and she recently faced two emergency operations to prevent her own sight failing.
The film features Emma and her son Tommy, who has choroideremia, an inherited eye condition that will leave him blind in a few years' time. Desperate for a cure, Emma turned to Fight for Sight, who inspired her to raise money to fund a research programme. Now, thanks to that effort, doctors believe they are on the brink of being able to prevent the condition. At last there is the potential to save thousands from going blind, and Fight for Sight needs more support to help them continue their research.
Last on
Other Ways to Donate
To donate visit www.fightforsight .org.uk/donate
You can send a cheque, postal order or charity voucher, e.g. CAF voucher, by post. Please fill in our donation form and send it together with your payment to:
FREEPOST RSSA-UHBJ-USYZ
Fight for Sight,
5th Floor, 9-13 Fenchurch Buildings,
Fenchurch Street,
London EC3M 5HR.
Please download the donation form and send it together with your donation
 or call 020 7264 3900
Judy Finnigan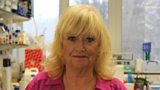 I've witnessed first-hand the devastation that sight loss can cause. Seeing my mother lose her confidence and sight to Age Related Macular Degeneration was heart-breaking. My own experience of sight loss was extremely difficult. I had a detached retina and have had to have several operations to correct it. I still have a hole in my macula.
All of this has made me realise just how precious my sight is and fully appreciate what it would be like to lose it. It's something I will never take for granted.
It's estimated that there are almost two million people in the UK affected by sight loss, with this number expected to double by 2050. These are startling statistics and something Fight for Sight is intent on changing for the better. As the main UK charity funding pioneering eye research to prevent sight loss and treat eye disease, it is working to make sight loss a thing of the past.
Fight for Sight funds more than £8 million of research at 35 universities and hospital across the country but still everyday 100 people in the UK will start losing their sight.
I would encourage people to dig deep and help support this worthy cause – so that everyone has a future that they can see.
Fight For Sight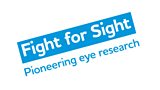 Losing your sight is traumatic and life-changing.
It means not being able to see your loved ones or the world around you. It means struggling with everyday tasks and losing your independence.
Fight for Sight is the main UK charity dedicated to funding research to prevent sight loss and treat eye disease. These include macular degeneration, glaucoma, cataract, diabetic retinopathy as well as the causes of childhood blindness and a large number of rare eye diseases. Fight for Sight is currently funding research at 35 universities and hospitals across the UK.
Fight for Sight relies on donations to fund around £4m of eye research every year. Without our donors' support we could not pioneer revolutionary research that brings hope to millions and will help make sight loss a thing of the past.
Help us create a future everyone can see.
Belinda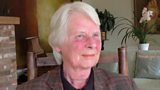 Belinda Wilkinson has spent a lifetime of having good vision until recently when she was diagnosed as having Dry AMD (Age-related Macular Degeneration).  Having had a career in portrait photography and enjoyed activities such as sailing, the prospect of going blind is both scary and frustrating on a day-to-day basis.
Belinda said, "I've noticed a deterioration which is quite rapid, which is fairly frightening, because it is robbing me of independence".
Being that there is yet no cure for Dry AMD, Belinda understands that her eyes are progressively getting worse and that daily tasks such as cooking and reading are going to get more difficult.
She said, "I try not to think about the future.   I'm a realist and I do know that it is a one way ticket".
Thankfully, Fight for Sight are funding research into AMD with the hope of one day finding a cure, that will prevent people like Belinda from becoming blind.
"You can help people when they have a problem, but it doesn't cure them. Research is the only way forward".  
Tommy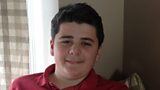 Tommy Salisbury has a rare eye disease called Choroideremia, which leads to complete blindness.  He was diagnosed when he was four-years-old.  Having a family history of the disease has meant that Emma, Tommy's mum already knows of the devastating affects it can have on someone's life.
Emma said, " Knowing my granddad, I didn't want that life for Tommy and we didn't really know what to do".
Now at the age of 14, Tommy is already losing his sight and is beginning to realise the extent of what could happen in the future.
Tommy said, "My eyesight will kind of degenerate and it will kind of get worse as I get older and eventually I'll go blind". 
Not content with the fact that there is currently no cure, Emma got in touch with Fight for Sight and began to raise a huge amount of funds that could be used to support research into finding a treatment to prevent Tommy and other's like him, from going blind. 
Credits
| Role | Contributor |
| --- | --- |
| Presenter | Judy Finnigan |
| Executive Producer | Ruth Shurman |
| Series Producer | Alex Steinitz |