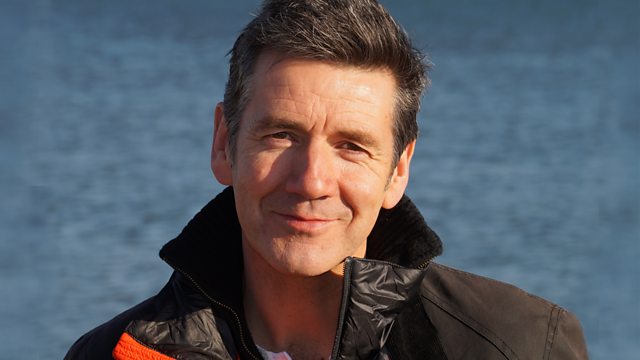 Dougie Vipond presents Scotland's countryside magazine. This week, Dougie visits the Aberdeenshire deer farm that is being used to encourage more farmers to diversify into venison. Sarah finds out how foresters are extracting trees from the steep slopes along the A82 and Dougie gets emotional over a rare malt whisky.
Last on
Deer Farm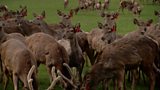 Euan is in Aberdeenshire to find out about a project to encourage more people to consider farming deer. The Scottish Government wants the nation to produce more venison in order to reduce the amount of deer meat being imported from abroad. A Deer demonstration farm has been set up and over the next couple of years interested farmers will be able to go along to sessions to learn more about farming venison.
A82 Logging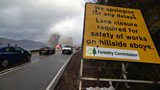 Sarah joins a team from the Forestry commission who are just starting a ten year project to remove mature trees from the steep hillsides along the A82 through the Great Glen. Sections of the road are having to be closed while the forestry workers  carefully extract the trees from their precarious positions about the roadside.
Skye Terriers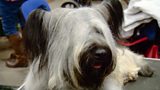 Sarah is also in Edinburgh to investigate why the Skye Terrier breed of dog is under threat and what the breed society is doing to ensure its survival. She attends the annual  breed show to meet some of the remaining pure-bred terriers left in the country.
Nick's Food van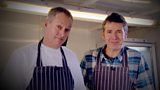 Nick takes the Landward street food van into the centre of Glasgow to find out whether the public can identify venison and if they would buy it instead of beef or lamb.
Whisky Tour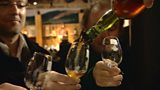 Dougie joins a unique tour of distilleries by a group of international Whisky enthusiasts. Each member of the group has brought with them a Whisky either distilled or bottled before the second World War. At the end of the tour Dougie gets to taste an extremely rare whisky from 1899.
Dougie wants you to get in touch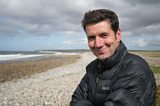 If you have a story you think we should be covering or if you just want to comment on the programme, send an email to landward@bbc.co.uk
Credits
| Role | Contributor |
| --- | --- |
| Presenter | Dougie Vipond |
| Presenter | Sarah Mack |
| Series Producer | Simon Cousins |