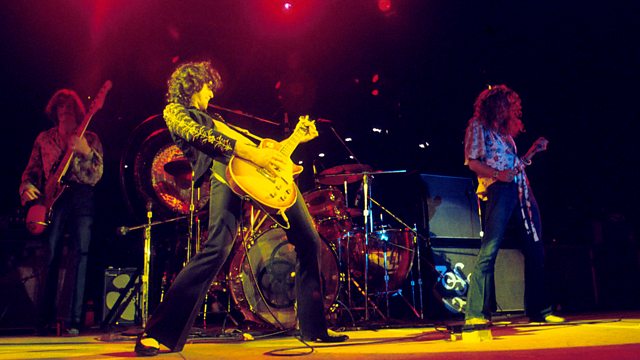 #LedZep6Music: A Led Zeppelin-inspired playlist
As Led Zeppelin release previously unheard tracks, Tom Robinson invites 6 Music listeners to help create an unmissable playlist inspired by the rock icons.
Blues classic 'Keys to the Highway', recorded in 1970, and an early version of 'Whole Lotta Love' were unveiled online this week (April 23), ahead of the reissue of the band's first three albums in June.
Guitarist Jimmy Page spent two-and-a-half years combing through the vaults, listening to hundreds of quarter-inch tapes before choosing the best material.
So in honour, Now Playing hands the show over to 6 Music listeners to compile an unmissable playlist - featuring anything from Led Zep classics and rarities to those artists the band has influenced or been influenced by.
Song suggestions and comments are invited via the hashtag #LedZep6Music on Twitter as well as through the 6 Music and Now Playing Facebook pages, collaborative playlists on Spotify and Rdio and the usual other contact methods.
Last on