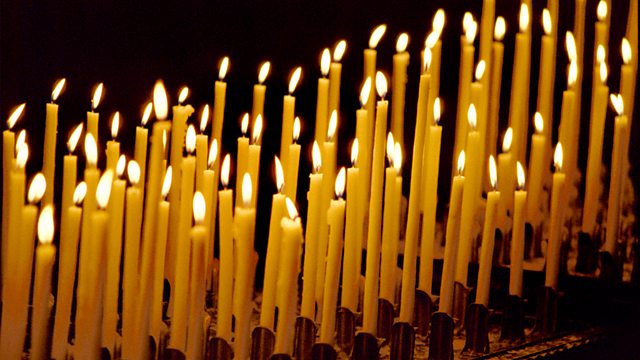 01/05/2014
A spiritual comment and prayer to begin the day with the Revd Andrew Martlew.
Last on
The Revd Andrew Martlew
Good morning.
A few years ago I lived in a small village north of York. A very friendly place, most people knew each other, at least to pass the time of day. One of the people who lived near us was an airline pilot called Martin. He'd been in the RAF and now flew happy holiday-makers on their charter flights to the sun. Nice guy – our children went to the same school.
Some years later, I read a book about the bombing raid on Port Stanley whose anniversary is today. I grew up under the flight-path into RAF Finningley, so the Vulcan bombers, like the one that bombed the runway, were part of my childhood. I get to the point in the book where the crew are named for the first time. And I was amazed. Martin from the village I used to live in was the pilot of the aircraft that dropped the bomb on the runway at Port Stanley. And I never knew. He'd got the Distinguished Flying Cross for his part in that incredibly risky operation. If only I'd known, back then, I could have been an embarrassing hero-worshipper.
If only I'd asked the right question.
Of him – and perhaps of lots of other people in other situations.
Heroism isn't confined to people who wear uniform, or get medals, or become famous. Showing quiet courage when life is seriously challenging, continuing to care when kindness is rejected, giving of time and energy and self… heroism like this is perhaps more common in everyday life than we notice.
Lord God,
open our eyes to see the everyday acts of heroism that surround us;
help us to appreciate the courage of others;
and to give them support, understanding and encouragement when it is needed most.
Amen