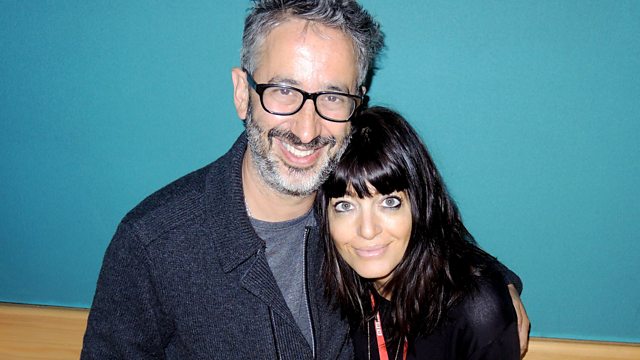 Claudia chats to special guests from the world of the arts
Arts Show correspondent Thomas Magill opens up the Arts Desk with the next 7 days of not-to-be-missed arts news from around the country.
Plus, Michael Billington reviews the theatre. And film critic Xan Brooks has the latest movie and DVD releases around the country.
Last on
David Baddiel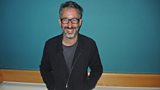 Comedian, novelist and tv presenter David Baddiel chats to Claudia about his new solo show, Fame: Not The Musical. The show focuses on the bizarreness of fame and dealing with being in the public eye.
David is appearing in Fame: Not The Musical at The Menier Chocolate Factory, London until Friday 23rd May.
Hofesh Shechter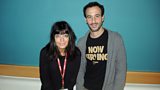 You know it's the start of summer when the Brighton Festival launches and this year it's busier than ever with 448 performances, 147 events, in 34 venues across the city. Advising us on what to see over the next three weeks is guest director Hofesh Shechter, acclaimed choreographer, dancer, musician and composer.
Brighton Festival begins Saturday 3rd May and runs until Sunday 25th May 2014.
Camilla Long with the Film Review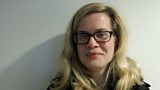 1:  POMPEII (3D)
Director:  Paul W.S. Anderson
Cast:  Kit Harington, Emily Browning, Kiefer Sutherland

Set in 79 A.D., Pompeii tells the heroic story of Milo, a slave turned invincible gladiator who finds himself in a race against time to save his true love, Cassia, the beautiful daughter of a wealthy merchant who has been unwillingly betrothed to a corrupt Roman Senator. As Mount Vesuvius erupts in a torrent of blazing lava, Milo must fight his way out of the arena in order to save his beloved as the once magnificent Pompeii crumbles around him.
Pompeii 3D is out now Rated 12A

2:  BAD NEIGHBOURS
Director:  Nicholas Stoller
Cast:  Seth Rogen, Zac Efron, Rose Byrne
Seth Rogen, Zac Efron and Rose Byrne lead the cast of Bad Neighbours, a comedy about a young couple who are forced to live next to a fraternity house after the birth of their newborn baby.

Bad Neighbours is out on May 9th - Rated 15

3:  TARZAN
Director:  Reinhard Klooss
Cast:  Kellan Lutz, Jaime Ray Newman, Robert Capron

It is now present day...On an expedition in the remote African jungle, John Greystoke and his wife are killed in a helicopter crash while investigating a mysterious meteorite site. Only their young son J.J., nicknamed Tarzan, survives. A group of gorillas discovers the boy in the wreckage and takes him in as their own. Tarzan grows up learning the harsh laws of the jungle for nearly a decade until he encounters another human being - the courageous and beautiful young Jane Porter. It is love at first sight. But things get dangerous when William Clayton, who travels to Africa with Jane under false pretense, reveals his true - and greedy - intentions. Tarzan, now a man like no other, must use all his jungle instincts and intellect to protect his home and defend the woman he loves.
Tarzan is out now Rated PG

4: DVD/BluRay (2 Disc DVD) – Nymphomanic: Vols I & II
Director:  Lars Von Trier
Cast:  Volume I – Charlotte Gainsbourg, Stellan Skarsgard, Stacy Martin
          Volume II - Charlotte Gainsbourg, Stellan Skarsgard, Wilem Dafoe
Volume I - A self-diagnosed nymphomaniac recounts her erotic experiences to the man who saved her after a beating.
Volume II – The continuation of Joe's sexually dictated life delves into the darker aspects of her adulthood, obsessions and what led to her being in Seligman's care.
Nymphomaniac Vols I & II is out now Rated 18.
Alex Heminsley with the Book Review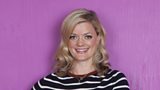 1) Fiction : Sophie Hannah - The Telling Error

Stuck in a traffic jam, Nicki Clements sees a face she hoped never to see again. It's definitely him, the same police officer, stopping each car on Elmhirst Road. Keen to avoid him, Nicki does a U-turn and makes a panicky escape. Or so she thinks. The next day, Nicki is pulled in for questioning in connection with the murder of Damon Blundy, controversial newspaper columnist and resident of Elmhirst Road. Nicki can't answer any of the questions detectives fire at her. She has no idea why the killer used a knife in such a peculiar way, or why 'HE IS NO LESS DEAD' was painted on Blundy's study wall. And she can't explain why she avoided Elmhirst Road that day without revealing the secret that could ruin her life. Because although Nicki is not guilty of murder, she is far from innocent.

2)  Non Fiction : Baroness Trumpington - Coming up Trumps.

The daughter of an officer in the Bengal Lancers and an American heiress, Jean Campbell-Harris was born into a world of considerable privilege, but the Wall Street Crash entirely wiped out her mother's fortune. Leaving school at fifteen, without ever taking an exam, the young Jean Campbell-Harris was sent to Paris to study art and both French and German, but two years later, with the outbreak of the Second World War, she became a land girl - on a farm owned by Lloyd George, a family friend - however, she soon changed direction, joining naval intelligence at Bletchley Park, where she stayed for the rest of the war. After the war she worked first in Paris and then in New York, on Madison Avenue, with advertising's 'mad men'. It was in New York that she met her husband, the historian Alan Barker, and their marriage, in 1954, ushered in the happiest period of her life - bringing up her only son, Adam, and becoming a not entirely conventional headmaster's wife, before embarking on her distinguished political career, as a Cambridge City councillor, Mayor of Cambridge and, then, in 1980, a life peer.
3) Personal Pick : Bill's New Frock by Anne Fine

A classic children's story from one of the best-loved authors, former Children's Laureate Anne Fine. Bill Simpson wakes up to find he's a girl, and worse, his mother makes him wear a frilly pink dress to school. How on earth is he going to survive a whole day like this? Everything just seems to be different for girls ...Anne Fine's fun school stories have been delighting children for more than 20 years, winning her awards such as the Smarties Book Award and Carnegie Medal along the way.
The Other Woman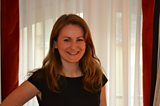 If you enjoyed the film Bridesmaids then chances are you'll like Cameron Diaz's new film The Other Woman.
 
It's a female buddy comedy that also stars Leslie Man and the supermodel turned actress Kate Upton. Our reporter Anna Bailey caught up with them to find out more about their slapstick antics on set and what to do when a guy cheats on you.
 

London Festival Of Cabaret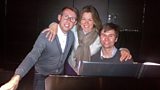 Following on from last year's success - the London Festival of Cabaret is back.
So whether you're a hardened fan or up for trying something new there's plenty to choose from across the city.
For some of those taking part, they're offering more than just a chance to hear them sing - as our Arts Correspondent Thomas Magill found out when he joined the West-End's Janie Dee for a taster of what she will be getting up to at her Art of Performance master-class.
The London Festival Of Cabaret kicks off on Tuesday and runs until the 22nd May.