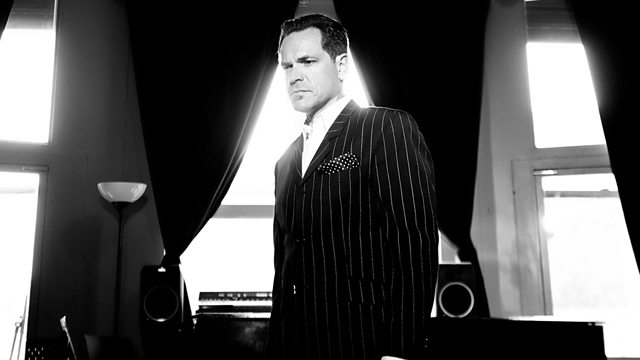 Hoods, Horns and Hooch!
'Hoods, Horns, and Hooch' - Jeremy Vine presents a Friday Night special, featuring the music and telling the story of the Prohibition era. On May 2nd, live at the Cheltenham jazz festival the 60 piece BBC Concert Orchestra are joined by the Guy Barker Big Band, conducted by Guy Barker, and singers Curtis Stigers, Liane Carroll and Kurt Elling. With new arrangements of songs written during the Prohibition years taking you back to the spats and speakeasies; the rackets and scandals; the rhythm and booze; the hoods, the horns and the hooch, of 1920's Chicago. Music from Duke Ellington, Louis Armstrong, Johnny Mercer, Fats Waller, George Gershwin, Harry Warren and a special selection from Louis Prima.
During the interval, Joe Haddow looks at some of the most famous gangsters from the movies and musicals, to find out if they really were bad guys, or just misunderstood. He talks to actor Douglas Hodge, casting director David Grindrod and theatre critic Mark Shenton.
Last on