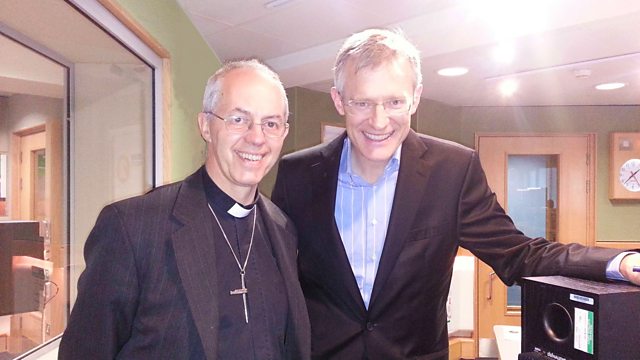 The Archbishop of Canterbury answers the question: What Makes Us Human?
Jeremy Vine explores the most fundamental question of all: 'what makes us human?' with the Archbishop of Canterbury, Justin Welby, in a major BBC Radio 2 series featuring some of the leading thinkers of our time. This week Archbishop Welby will deliver his thoughts on the very essence of human existence.
Broadcast live at lunchtime on BBC Radio 2, this essential series can be listened to again as a download.
Last on
Constance Briscoe, AstraZeneca, What Makes Us Human and dogs on leads near livestock.

Should all dogs be kept on leads when they are being walked through fields of livestock?