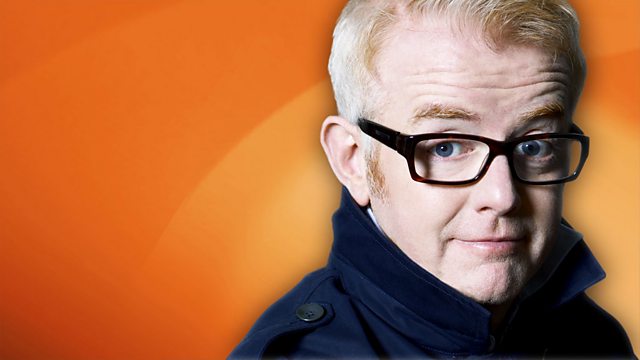 CarFest Crazy!
It's a CarFest fuelled show as Chris releases the final flurry of tickets for the festival in aid of BBC Children In Need...
Little Holly from Newcastle graces the airwaves when she tells us all about her very first time performing at a Royal Ballet audition...
Our Mystery Guest is the award-winning super producer, Simon Chinn who takes things up a gear when he tells us why he chose Rodriguez as the subject for the superb documentary Searching For Sugarman...
And we go full throttle with the Top Tenuous, which takes us to your desperate claims to the fame of the fictitious character Biggles and/or World War One pilots...
Today's show is dedicated to anyone who successfully secured CarFest tickets this morning - we thank you!
And today's show is entitled: a little nonsense now and then, brings light and life to the wisest of men, and women.
Last on
Pause for Thought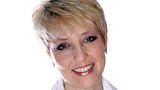 From Reverend Sharon Grenham-Toze, Anglican Priest and Prison Chaplain:<?xml:namespace prefix = "o" ns = "urn:schemas-microsoft-com:office:office" />
There's a fascinating feature on the BBC website about the Rubik's cube that's celebrating its 40th birthday this week. Apparently the world record for solving this infernal puzzle is …get this….5.5 seconds!!!!!! I'm showing my age by saying this, but I have a distinct memory as a youngster of standing in a seemingly endless queue outside St James palace in London in the early 80s, with my family, waiting to see the wedding presents given to Prince Charles and the Princess of Wales – and I whiled away several boring hours fiddling with my Rubik's cube.
Jeremy Vine has an on-going search to discover 'what makes us human'. There are so many things of course, but one of them has to be our love of solving puzzles – crosswords, Sudoku, all those smartphone apps and online distractions. We can spend hours immersed in them, determined this wretched thing is not going to get the better of us! Puzzles can hook us on a bigger scale too - mathematicians have worked out the value of pi to hundreds of decimal places, scientists are working backwards to the first nanosecond of the start of the known universe, and philosophers and theologians have theories not necessarily about the 'hows' of life, but certainly the 'whys' and the 'what nows.'
You know, we all wonder, we're all probably searching for answers to puzzles, big and small – and sometimes there are different approaches and different solutions to the same questions. And that's why I think religion and science don't have to be incompatible. I'm perfectly happy to bow to the brilliant minds investigating the intricacies of deep space, or the brain's workings, or other incredible puzzles. My personal faith asks me to concentrate on the conundrum of how to live and work alongside others, doing all I can to make this world a place where respect, hope and friendship are the bottom line – and a bit like that little girl struggling with the Rubik's cube, I suspect that will take me a lifetime!