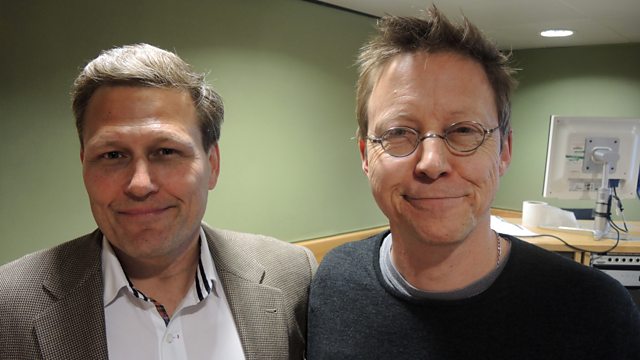 With bestselling American novelist David Baldacci
David Baldacci joined us in the studio and told us about being in with the CIA and the FBI. David does everything that his characters do in his books. Well, almost everything.
The Confession tonight saw a father torn between being truthful and being allowed to watch one of his favourite movies.
Our Oldies Theme was "George Clooney is getting married". You can probably spot which songs we played about this below.
Drama coach and voice over artist, Stephanie Sales, told us how to make ourselves cry (if we're auditioning for an acting role, not in real life) and David Bartlett, a shoe retailer man and boy, told us why we measure shoe sizes by the barleycorn (we actually do!)
Rebecca talked about electric cars being cheap and green (and when they're not as cheap or as green) and Matt spoke to Michael Jamieson who won Silver in the swimming pool at London 2012.
And, finally, in the Quiz... Simon is on 0, Rebecca is on 2 and Matt is on 2.
Last on
Today's Most Popular Tracks
Most added tracks from this show