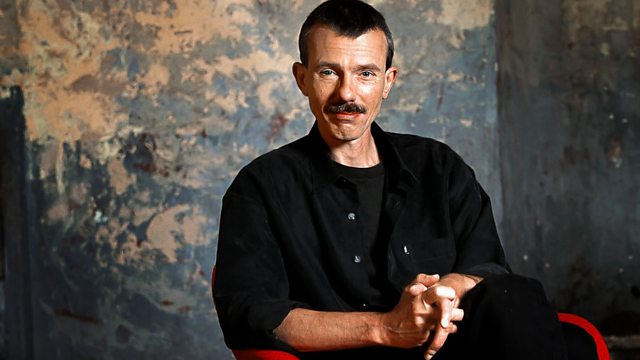 29/04/2014
The Artemis Quartet recorded in Switzerland in 2012 perform works by Mendelssohn, Ginastera and Schubert. With Jonathan Swain
12:31 AM
Mendelssohn, Felix [1809-1847]
Quartet no. 6 in F minor Op.80 for strings;
Artemis Quartet
12:57 AM
Ginastera, Alberto [1916-1983]
Quartet no. 2 Op.26 for strings;
Artemis Quartet
1:24 AM
Schubert, Franz [1797-1828]
Quartet in G major D.887 for strings;
Artemis Quartet
2:15 AM
Bernat Vivancos [b.1973]
Messe aux sons des cloches;
Latvian Radio Choir, Sigvards Klava (conductor)
2:31 AM
Borodin, Alexander (1833-1887)
Symphony No.1 in E flat major
Vancouver Symphony Orchestra, Bramwell Tovey (conductor)
3:04 AM
Chopin, Fryderyk [1810-1849]
12 Studies for piano (Op.25)
Daniil Trifonov (piano).
3:35 AM
Rimsky-Korsakov, Nikolai (1844-1908)
May Night: overture
Calgary Philharmonic Orchestra, Mario Bernardi (conductor)
3:43 AM
Lassus, Orlande de (1532-1594)
Magnificat 'Praeter rerum seriem'
The King's Singers
3:52 AM
Beethoven, Ludwig van (1770-1827)
Romance in F major (Op.50)
Taik-Ju Lee (violin), Young-Lan Han (piano)
4:01 AM
Bach, Carl Philipp Emanuel (1714-1788)
Trio Sonata in B minor (Wq.143) (Allegro; Adagio; Presto)
Les Coucous Bénévoles
4:11 AM
Mozart, Wolfgang Amadeus (1756-1791) transcribed Joseph Petric
Adagio and Rondo for glass harmonica, flute, oboe, vla & vcl (K.617) in C minor transcribed for accordion and string quartet
Joseph Petric (accordion), Moshe Hammer & Marie Bérard (violins), Douglas Perry (viola), David Hetherington (cello)
4:22 AM
Ibert, Jacques (1890-1962)
Trois Pièces Brèves
Galliard Ensemble BBC New Generation Artists
4:31 AM
Carreño, Teresa (1853-1917)
Valse Petite in D major
Dennis Hennig (piano)
4:35 AM
Chabrier, Emmanuel (1841-1894)
España - rhapsody for orchestra
Toronto Symphony Orchestra, Andrew Davis (conductor)
4:41 AM
Guerrero, Francisco (c.1528-1599)
Prado verde y florido - sacred vilancico
Montserrat Figueras (soprano), Maite Arruabarrena (mezzo-soprano), Lambert Climent (tenor), Francesc Garrigosa (tenor), Hespèrion XX, Jordi Savall (director)
4:47 AM
Purcell, Henry (1659-1695)
Sonata No.7 for 2 violins and continuo in E minor (Z.796) (1683)
Simon Standage (violin), Ensemble Il Tempo:
4:55 AM
Myslivecek, Josef (1737-1781) arr. unknown
String Quintet no.2 in E flat major arr. for string orchestra
Netherlands Chamber Orchestra, Rudolf Werthen (conductor)
5:06 AM
Mendelssohn, Felix (1809-1847)
Venetian Boat Song (Op.30 No.6) - from 'Songs Without Words', book II
Jane Coop (piano)
5:10 AM
Reinecke, Carl (1824-1910)
Flute Concerto in D minor (Op.283)
Matej Zupan (flute), Slovenian National Radio Symphony Orchestra, David de Villiers (conductor)
5:31 AM
Schubert, Franz (1797-1828)
Trio for piano and strings (D.897) in E flat major 'Notturno'
Vadim Repin (violin), Jan-Erik Gustafsson (cello), Leif Ove Andsnes (piano)
5:41 AM
Wolf-Ferrari, Ermanno (1876-1948)
Two orchestral intermezzi from 'I Gioielli della Madonna' (Op.4)
KBS Symphony Orchestra, Othmar Maga (conductor)
5:50 AM
Vivaldi, Antonio (1678-1741)
Sonata for oboe, violin and continuo in C major (RV.779)
Camerata Köln
6:04 AM
Haydn, Joseph (1732-1809)
Cello Conerto (Hob. VIIb:2) in D major
Swedish Radio Symphony Orchestra, Heinrich Schiff (cellist & conductor).
Last on