Add music you love and enjoy it with
Pause for Thought

From Leslie Griffiths, Methodist Minister:

 

 

"I want to hold your hand," said Thomas, a simple request that pierced my heart. A little four-year-old was saying much more than the words suggest. "I trust you grandpa"- was the unspoken shadow message. "I love you grandpa," was the spoken one. So his little arm stretched up and I clasped his hand in mine as we went on a little walk together. Everything that has meant anything since the world began was contained in that instant. The two of us locked into a moment I wanted to last forever, a little boy able to bless his wizened grandfather with his innocence and his smiling affection. "Bliss was it in that moment to be alive and holding hands was very heaven." That's what the poet William Wordsworth should have said.

 

 

"I want to hold your hand", that was the Beatles' song that topped the charts both in America and here exactly fifty years ago. I ought to know. I was trying to attract the attention of a young lady at the time and I used to sing these words to her in the hope of getting somewhere. Holding hands is such a simple sign of affection, such a lovely way to communicate deep things to each other without saying anything. Alas, I lost that one, it just wasn't to be.

 

 

Yesterday in church, we were dealing with the story of Thomas, another Thomas, the one we call doubting Thomas. He couldn't believe that his friend Jesus had defied death and was somehow still with them. "Go on," said Jesus,  "put your hand out, touch me and see." Touch is the least prized of all our senses but it can communicate messages deeper than words. So it was with Thomas in the days of old. So it is with my grandson Thomas now. And so it shall be, I suspect, until the end of time.
BBC Playlister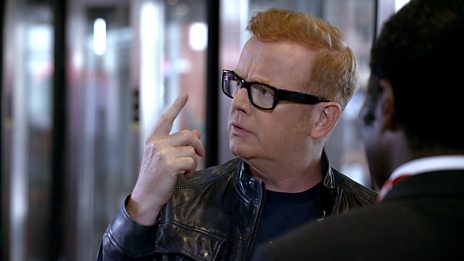 Chris has a song stuck in his head - but what is it? That's why he needs BBC Playlister!
500 WORDS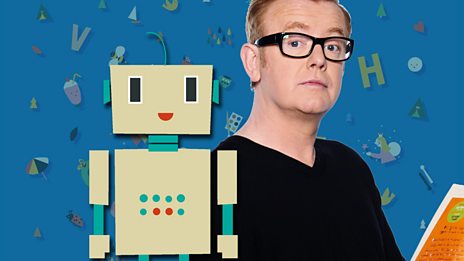 Featuring celebrity videos and top writing tips!
Free download
Catch up with the latest Breakfast fun with Chris Evans. Hear the best stories and the biggest…