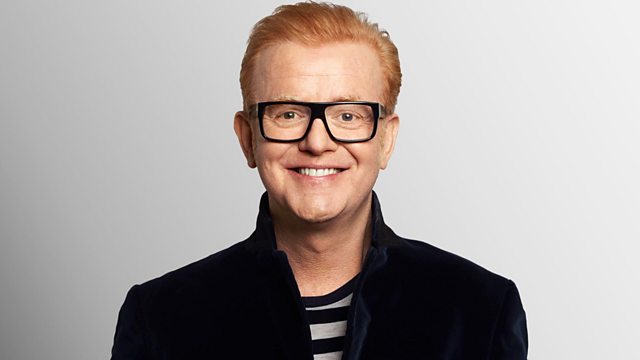 A super shammy chappy!
Chris chats to little Alannah Hobbs all about her very first time staying away from her parents so that she could celebrate the Brownie's 100th Birthday in Bognor...
Helping us break down the barriers on how the Tough Mudder challenge works is the Editor of Obstacle Race Magazine, Carl Wibberly...
Here to clear things up on how a new amazing self-cleaning automobile will save you hours outside with a bucket and sponge is our Mystery Guest, he is the super chamois chappy, David Jackson...
And, as we hear there's a big screen version of the classic TV sitcom Dad's Army to be made, our Top Tenuous takes us to your desperate claim to the fame of that very programme!
Today's show is dedicated to anyone who enjoyed some gorgeousity over the weekend...
And today's show is entitled: making mistakes is fine; not learning from them is the only crime!
Last on
Pause for Thought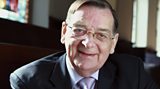 From Leslie Griffiths, Methodist Minister:
"I want to hold your hand," said Thomas, a simple request that pierced my heart. A little four-year-old was saying much more than the words suggest. "I trust you grandpa"- was the unspoken shadow message. "I love you grandpa," was the spoken one. So his little arm stretched up and I clasped his hand in mine as we went on a little walk together. Everything that has meant anything since the world began was contained in that instant. The two of us locked into a moment I wanted to last forever, a little boy able to bless his wizened grandfather with his innocence and his smiling affection. "Bliss was it in that moment to be alive and holding hands was very heaven." That's what the poet William Wordsworth should have said.
"I want to hold your hand", that was the Beatles' song that topped the charts both in America and here exactly fifty years ago. I ought to know. I was trying to attract the attention of a young lady at the time and I used to sing these words to her in the hope of getting somewhere. Holding hands is such a simple sign of affection, such a lovely way to communicate deep things to each other without saying anything. Alas, I lost that one, it just wasn't to be.
Yesterday in church, we were dealing with the story of Thomas, another Thomas, the one we call doubting Thomas. He couldn't believe that his friend Jesus had defied death and was somehow still with them. "Go on," said Jesus,  "put your hand out, touch me and see." Touch is the least prized of all our senses but it can communicate messages deeper than words. So it was with Thomas in the days of old. So it is with my grandson Thomas now. And so it shall be, I suspect, until the end of time.