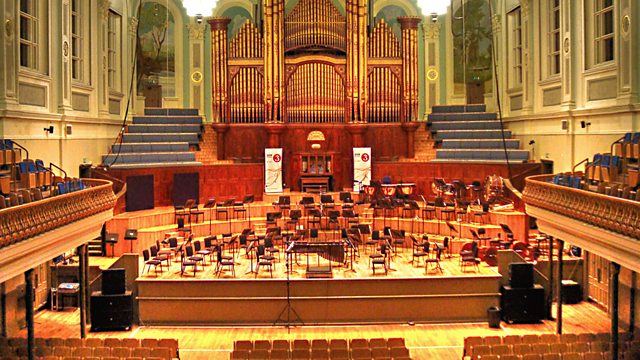 BBC Philharmonic - Mendelssohn, Schumann, Mahler
Juanjo Mena conducts the BBC Philharmonic in Mendelssohn's Fingal's Cave overture and Mahler's First Symphony. Stephen Hough joins them as soloist in Schumann's Piano Concerto.
Live from the Bridgewater Hall in Manchester
Presented by Christopher Cook
Mendelssohn: Overture, The Hebrides (Fingal's Cave)
Schumann: Piano Concerto
8.10
Recordings by tonight's soloist, Stephen Hough
8.30
Mahler: Symphony No 1
Nature in all its gentleness and wildness colours this programme of romantic music, from the gentle first notes of Mahler's Symphony, with its blossoming of Spring and birdcalls, to a depiction of turbulent seas off the West coast of Scotland as experienced by the twenty year old Mendelssohn on a visit there. Schumann's great outpouring of his love for Clara is epitomised in his effervescent Piano Concerto.
Last on
Stephen Johnson explores Mahler's First Symphony to uncover a world of musical memories.