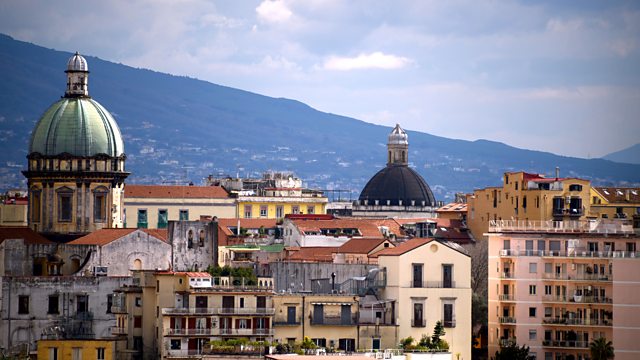 Set in modern day Naples - vibrant, picaresque, and for some, terrifying - where the Camorra has its hands in virtually every enterprise, from prostitution and drug running, to rubbish collection and street vendors. Series Two of 'Le Donne' ('The Women') focuses on Caterina Riccardi, a beautiful, privileged wife and mother. In Series One, she discovered that her husband Franco was actually a vicious Camorra boss. Her eldest son Nino was murdered and Caterina herself was forced to kill rival boss Vito Caporrino in an ultimately futile attempt to save her thirteen-year-old son Amedeo from also being killed.
Now, she has to face the consequences of her actions, and come to terms with her grief and guilt while trying to maintain a close relationship with her daughter Antonella, who still believes that her father is innocent.
2/5. Caterina is now the reluctant head of the Riccardi clan but rival family, the Caporrinos, pose a threat to her authority and possibly her life.
Written by Chris Fallon.
Based on an original idea by Rosalynd Ward and Chris Fallon.
Chris Fallon is a writer and director. This is his second series of 'Le Donne'. He has previously written for film and television as well as writing adaptations for radio. His short film 'Killing Joe' was nominated for an Academy Award.
Original music........................................Simon Russell.
Pianist...................................................Isobel Tombling
Producer/Director: Rosalynd Ward
A Sweet Talk production for BBC Radio 4.
Last on
Credits
| Role | Contributor |
| --- | --- |
| Caterina Riccardi | Indira Varma |
| Salvatore Beccafichi | Anton Lesser |
| Franco Riccardi | Danny Webb |
| Antonella Riccardi | Rebecca Callard |
| Marisa Pirenisi | Juliet Aubrey |
| Leo | Danny Mahoney |
| Carlo Caporrino | Carl Prekopp |
| Senator Ferrezano | Rufus Wright |
| TV Reporter | Federay Holmes |
| Newsreader | Vaughan Savidge |
| Writer | Chris Fallon |
| Composer | Simon Russell |
| Musician | Isobel Tombling |
| Producer | Rosalynd Ward |