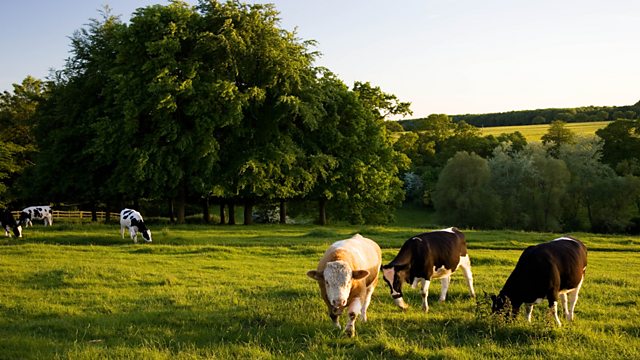 Mango Ban, Flood-Fighting Grass, Leek Harvest
Imports of Indian Alphonso mangoes will be banned from Thursday to protect UK salad crops from an insect called tobacco whitefly, which transmits harmful viruses to tomatoes and cucumbers. Are product bans really the best way to protect Britain from invasive pests? Anna Hill hears from Uday Dholakia, chairman of the National Asian Business Association, who explains why the ban will deprive Asian communities of their "King of Fruits". He believes treating infested mangoes with either hot water or radiation is a more constructive way of ensuring safe supply chains. Anna also talks to Dr Helen Roy from the Centre for Ecology & Hydrology who has given evidence to Parliament's Environmental Audit Committee on how well the UK is coping with the threat from invasive species.
Sarah Swadling has a report from a research site in Devon where Rothamsted Research and Aberystwyth University are trialling hybrid grasses which could help prevent flooding. Their deep root systems open up the soil structure - but will farmers buy into the science?
And we follow a group of 'gleaners' as they gather up fruit and vegetables that would otherwise go to waste.
Presented by Anna Hill and produced by Anna Jones.
Last on