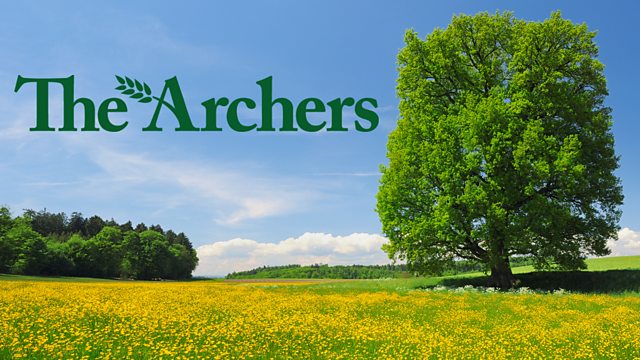 28/04/2014
Jennifer's clearing kitchen space for the builders to start, although work is delayed until next week. Brian's sciatica plays up, partly from the strain of the tractor work he's doing for Adam. But also from bumping into all the kitchen clutter now occupying his office, he claims.
Jennifer's worried about Adam who is working to Charlie's long evening maize schedule. Exhausted Adam covers Brian's shift as well, as Brian's clearly suffering.
Helen and Rob fend off speculation from Clarrie, changing the subject from Tom and Kirsty to Clarrie's upcoming birthday. Helen asks Clarrie to make sure people know that Brenda had nothing to do with Tom and Kirsty's breakup.
Helen feels the emotion of Henry's first day at nursery but Rob can tell it's not the only thing tugging at her. Rob sympathises about how difficult things are for Helen regarding Kirsty. Helen's worried about her friendship. Could Kirsty really not ever want to see Helen again? Rob encourages Helen to let Kirsty cool off. He even has good words to say about Kirsty's character, despite not hitting it off at first. Rob's keen to help Helen and her family in any way he can. He's part of the family now.
Last on