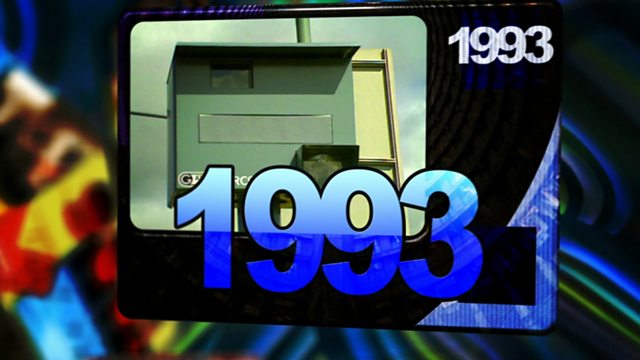 Sealladh air na sgeulachdan a bh' anns na naidheachdan ann an 1993 cuide ri taghadh de cheòl na bliadhna. Am measg na thachair: chaidh an tancair MV Braer air na creagan far costa Shealtainn, nochd camarathan-astair air rathaidean ann an Glaschu airson a' chiad uair agus bha draghan a' nochdadh mun bhuaidh a dh'fhaodadh a bhith aig drochaid ùr an Eilean Sgitheanaich air àrainneachd na sgìre.
Am measg nan taghaidhean ciùil: Ordinary World bho Duran Duran, Distant Sun bho Crowded house agus REM le Everybody Hurts.
Relive some of the stories hitting the headlines in 1993 through archive footage and the year's chart hits: the oil tanker MV Braer runs aground on rocks off the coast of Shetland, speed cameras appear on Glasgow's roads for the first time, and concerns about the possible environmental impact of the new Skye Bridge are to the fore.
The year's chart hits include Ordinary World by Duran Duran, Distant Sun by Crowded House and REM with Everybody Hurts.
On TV