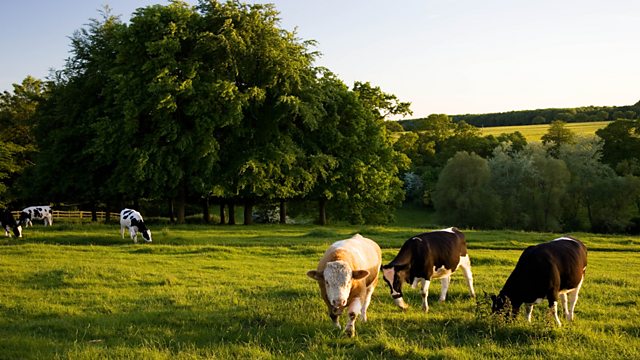 Great British Beef Week
To mark Great British Beef Week, Charlotte Smith visits beef farmer Tom Jones and some of his pedigree herd of Hereford and Dexter cattle at the foot of the Black Mountains in Powys.
Tom sells his beef direct to top London restaurants, farms without subsidy and openly admits he's not a fan of continental cattle, choosing only to rear native breeds. So how does he make his business work? While moving a lazy hereford bull called Kingmaker and a feisty dexter heifer onto fresh pasture, Charlotte hears how Tom went from studying drama to selling joints of beef.
Tom is the first to admit he's a romantic when it comes to farming, describing the bucolic sight of hereford cows grazing on a summer's evening. But he's a business-minded pragmatist too and, donning his butcher's apron, shows Charlotte how to cut up a forequarter of hereford beef.
And we look back at a week of special reports including a beef open day in Gloucestershire and a discussion about continental versus native cattle breeds.
Presented by Charlotte Smith and produced by Anna Jones.
Last on