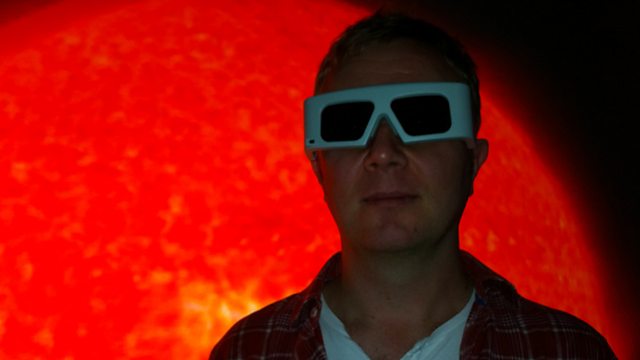 22/04/2014
From aeronautics and the space industry to microscopic structures mimicking nature, Adam Walton joins an international conference in north Wales showcasing new materials research.
Last on
Advanced Materials
Adam Walton visits Glyndwr University's technology centre at St Asaph for the Institute of Physics event "Advanced Materials for Demanding Applications". The event attracted scientists from across the globe who came together to air their research across a large range of disciplines - from the macro to the nano.
Professor Alison McMillan of Glyndwr University explains the idea behind the event, and how it gives a chance for scientists to share their ideas and their approach to a wide range of research problems.
Professor Oleg Tartarnikov of Bauman Moscow State Technical University discusses how science has adopted a structure from nature - the honeycomb.
Adam meets John Randall from Zyvex Labs in Texas, USA who explains how engineering can now work down the level of individual atoms.
Science Cafe reporter Alan Daulby visits Glyndwr's Centre of Solar Energy Research to meet Professor Stuart Irvine, and discuss research into "thin film" techniques of maunfacturing photo-voltaic cells.
Antoine Fleurence of the Japan Advanced Institute of Science Technology talks to Adam about a remarkable new material "silicene", a new form of silicon that surprised scientists when it was discovered.
Atul Bhaskar a selnior lecturer in Computational engineering at Southampton University, about study into the structure of materials.