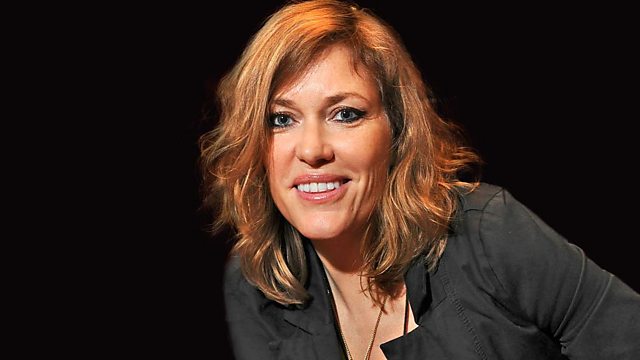 The Welsh M1
Cerys Matthews sets off on a road trip along the A470, the highway running through the heart of Wales. Revised repeat of a programme originally broadcast on R4.
About the programme
The A470 winds nearly two hundred miles through Wales from Llandudno to Cardiff Bay. It was created to connect north and south of the country yet it takes four hours - sometimes more - to make the journey and , for many of the people who drive it, the A470 is much more than a road. It's a thread running through layers of landscape, history, culture and language and to drive it is to experience many different interpretations of Welshness. 
Cerys Matthews sets out on a road trip down the A470 in search of a nation's identity and the essence of Welshness. She meets writers, musicians and historians. She falls into conversation on the streets of Llanrwst, encounters poetry in the paving stones of Blaenau Ffestiniog and discovers the roots of one of her favourite folk songs on the high passes of the A470 beyond Dolgellau.
The A470's route is ancient, its northern sections following the old Roman road, Sarn Helen. Yet it's also modern: the politics of Wales are complicated by the challenge of bringing together a whole nation both geographically and symbolically. The A470 was created in 1979 by re-designating older roads. And that's why this tarmac tribute to nationhood winds back and forth across the Welsh landscape, apparently reluctant to reach its final destination.
Cerys discovers the crossroads of Wales in Rhayader, a town populated by rebels and red kites, she hears stories of the A470 from historians, poets, bikers and musicians and she finds herself serving customers in a roadside snack bar.
The A470 - and her journey - comes to an end in the re-vitalised Cardiff Bay, once known as Tiger Bay and now home to the Welsh government. Here she meets Hassan Panero, a young poet from Cardiff's Somali community who gives Cerys his own definition of Welshness.
As she travels Cerys hears many different definitions and descriptions of the A470: a road to nowhere; the road Wales deserves; a highway of loss; the Welsh M1.