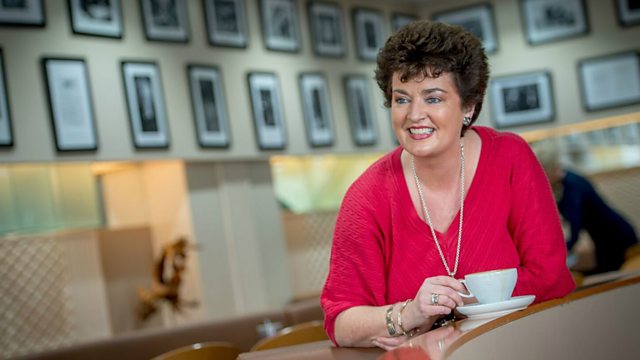 19/04/2014
Anne Marie McAleese with the people, places and stories that make Northern Ireland unique.
Last on
Surfing Portrush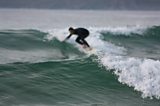 We'll be broadcasting live from Portrush's beautiful west strand for the annual Causeway Coast Surf Festival. It starts at the west strand, at about 10am and we'll be talking to organiser Gerard McAuley and his son Bosco, a professional lifeguard who is just back from New Zealand and ready to compete!
For more information visit www.causewaycoastsurffestival.com
A 7 year old's charity cycle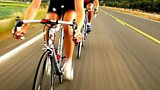 A while ago we got a letter from a woman in Bangor, Sheelagh Claney - telling us about her 7 year old granddaughter Amy, who had decided to do a 12 mile cycle to raise money for charity. Now she's been practising for weeks and is all set to ride 12 miles, non-stop on her bike, next weekend with her Dad David. Amy is cycling Sunday April 27th to raise money for Macmillan Cancer relief.
Downpatrick's ancient cross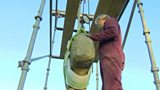 In Downpatrick council workers have been dismantling and re-building the 1100 year old High Cross. It was in bad shape and needed a lot of repair work - which is where Down County Museum came in - and the good news is that an exact replica, weighing a ton, was set back in place in front of Down Cathedral in the town just this week, in time for the Easter celebrations. Marie McStay went along to find out more.
Kildoag Pipe Band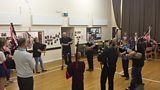 Up towards Claudy and Drumahoe to the townland of Kildoag - where they started a pipe band a couple of years ago. Alan Campbell is a pipe major in the band and his Dad David is the man who got the band going. Deirdre Donnelly joined rehearsals at the weekly session in the local hall. 
Mizen to Malin
Two men from Ballynahinch have been cycling non-stop since they left Mizen in Cork yesterday at 11am. All through the night - they're not planning to stop until they get to Malin in Donegal, nearly 400 miles - but they are gonna talk to us for a minute or two from a lay by near Enniskillen - Richard Mottram and Paul Marks are the marathon men – they arrive in Derry at about 5 and then into Donegal and finally Malin by 9 tonight - so if you see them give them a wave.