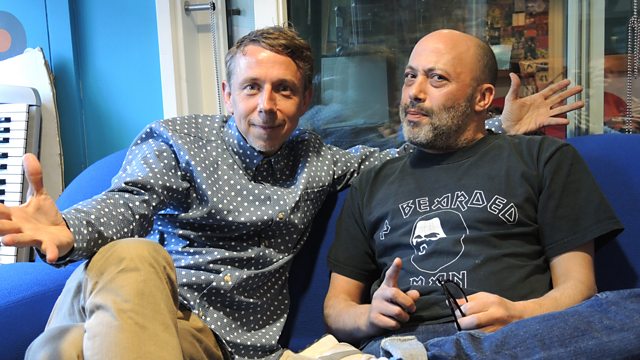 Howie B in conversation
Gilles is back in the studio for another Saturday afternoon mix up selection, joining the musical dots between soul, hip hop, house, afro, electronica, jazz and beyond in his own inimitable style. This week Gilles is joined in the studio by legendary record producer Howie B, to talk about his new album, Down With The Dawn.
Howie has been an influential figure in electronic music for twenty years, producing the likes of Bjork, Tricky and U2. He has also released twelve albums and worked on countless movie soundtracks; Howie's latest piece of music - co written with Robbie Robertson and Matthew McConaughey - was used on the end titles of Martin Scorsese's film The Wolf of Wall Street.
Last on