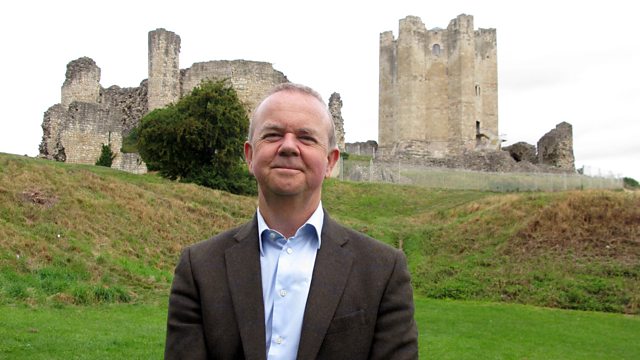 Ian Hislop travels back to the era of the Industrial Revolution and Victorian Britain. This was a time of some of the greatest progress and modernisation the country had ever seen - and yet, throughout these decades, writers, artists and politicians were trying to make sense of this new world by retreating into a very old world indeed: the Middle Ages.
The medieval revival had a huge impact on the country as it faced enormous upheaval. The novelist Walter Scott became a bestseller with his books Waverley and Ivanhoe, tales of gallant heroes and knights in armour. A dissatisfied workforce, faced with the threat of job losses from industrialisation, formed an ancient-style band of brothers to protest, calling themselves the Luddites. The Houses of Parliament were rebuilt in a medieval gothic style. And prime minister Benjamin Disraeli led a government that improved living and working conditions for millions by looking back to the values of the olden days.
With rich storytelling, fascinating anecdotes and a wry sense of humour, Ian explains how the Middle Ages actually made Britain modern.
Last on
Credits
| Role | Contributor |
| --- | --- |
| Presenter | Ian Hislop |
| Executive Producer | Archie Baron |
| Director | Ian MacMillan |