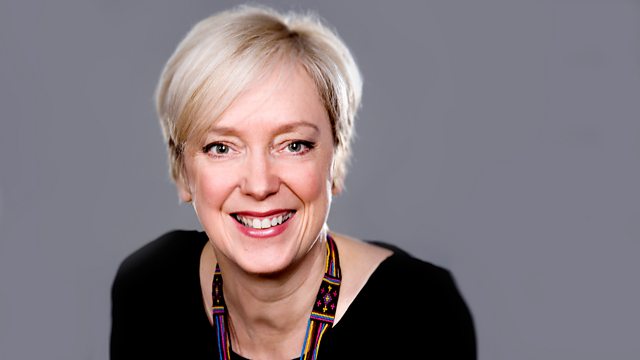 25/04/2014
Writer Anne Donovan tells Janice why she's moved from her usual setting of contemporary Glasgow to medieval Scotland for her new novel.
When singer-songwriter Fiona Bevan co-wrote a song called Little Things with a friend from the touring circuit, little did she know it would end up being a chart-topper for One Direction. Now she's releasing her own debut album, and she plays live in studio.
This week's Comedy Monologue ponders the perils of Modern Shopping in an episode called Supermarket Sweet.
Funky Australian musicians the John Butler Trio talk about exploring the human psyche and writing zombie love songs.
Youngsters from the Scottish Youth Theatre share their experiences of exploring politics through drama.
And with the news that the Oxford English Dictionary may disappear from bookshelves as the printed version is no longer viable, Janice asks what the future holds for those who love flicking from A to Z.
Last on