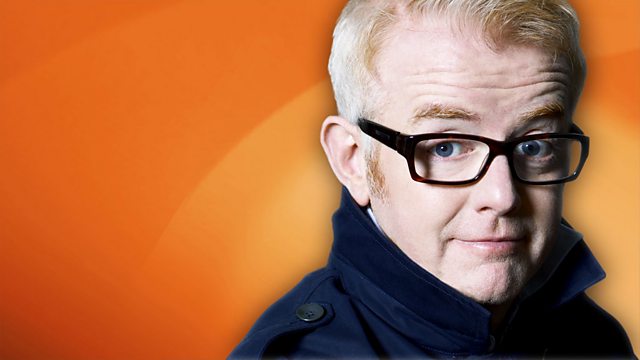 Chris is back!
Chris welcomes back little Eddie from Sheffield who tells us all about how he slept underneath a shark's tank for the very first time with his cubs club...
Welsh rugby star Scott Quinnell pops by to give us a master class in how to handle heaps of professional pressure following David Moyes' departure from Man United...
Next on our team sheet is Dr. Delia Garratt. She's our Mystery Guest from the Shakespeare Birthplace Trust, who tells us how they celebrate the 450th anniversary of the playwright's birth in Stratford Upon Avon...
And, our Top Tenuous stays on a historical theme with your desperate claims to the fame of St. George, as it's St. George's Day...
Today's show is dedicated to anyone who is back on what they gave up for Lent...
And today's show is entitled: it's better to say a big thank you to everyone, than risk going for detail and missing someone out...we've all done that!
Last on
Pause for Thought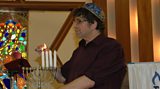 From Rabbi Pete Tobias of the Liberal Synagogue, Elstree:
Well Chris as you have probably come to expect, here's another Pause for Thought that talks about Jews and food. We've just finished the festival of Passover, and Jewish people all over the world are gleefully returning to a normal diet; specifically one that permits the inclusion of wheat products forbidden in the past week.
The prohibition against eating any leavened products during Passover is based on the biblical story of the Israelites escaping from slavery. They left in haste, and they had to bake their bread before it had risen, So instead of being soft and fresh, it was hard and crisp. This one incident in the Bible has given rise to a complex series of regulations that have governed the eating habits of Jews for the last week and more and have also, incidentally, encouraged a thorough spring cleaning of our homes.
So the Jews can now return to their normal dietary habits, perhaps with a sigh of relief, as unleavened bread presents significant challenges to the digestive system. Perhaps it's a similar to the relief felt by Christians who reached the end of Lent last week or indeed the experience of any religiously observant person at the conclusion of a period of abstinence demanded by their particular tradition.
But before we return joyfully to our former eating habits, I think it's important to remember the underlying purpose of such religious customs. Jewish teaching makes it quite clear that the dietary instructions for Passover are to remind us that we were slaves, and that no one should be denied their liberty or persecuted as the ancient Israelites were 3000 years ago. And clearly, there are still many in our world who are enslaved or oppressed in many ways.
So although the festival is over, its message still needs to be heard. We cannot ignore the plight of so many until the festival of freedom comes around again next year. The world does not behave as our religious principles might demand or wish. I believe we can play a part  in mending our world at all times; not just when our faith happens to remind us.
The Overall Most Popular Tracks
Most added tracks from this show