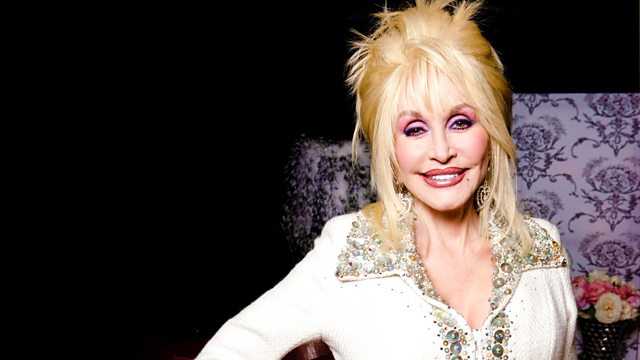 Dolly's Jukebox
Ahead of Dolly Parton's forthcoming studio album 'Blue Smoke,' and with her world tour of the same name landing in the UK in June, Paul Sexton meets her in Nashville for a two-hour Radio 2 special in which they play and discuss her favourite tracks and artists, both in country music and far beyond.
"When I get a chance to sit down and listen to music, I just love to pick out some of those old albums," she says in the programme. "Music is still No. 1 with me. I love that I can make a living, but it's not the money. I love to work."
Dolly is on highly entertaining form as ever in this warm and chatty conversation with journalist/broadcaster Sexton, who recently presented the 'Nashville UK' documentary as part of Radio 2's Country2Country Festival coverage. She's now looking forward to performing for her beloved British audiences on a huge 17-date tour that will include her Glastonbury Festival appearance on June 29.
During the show, Dolly will talk about the heroes and heroines that inspired her own extraordinary journey to superstardom, such as George Jones and Kitty Wells. Along the way, she'll tell us what she makes of her goddaughter Miley Cyrus and how she writes songs herself ("I wouldn't know a hit if it jumped up and bit me in the butt, I just know what I like"), and there are some surprising revelations among her record choices. Listeners will find out what she thought of the recent country duet in which her name was part of the lyric, and she'll talk about her longtime friendship with fellow country figurehead Kenny Rogers.
We'll also hear songs by her favourite new British artist; the 1960s soul legend she loves; a favourite UK singer-songwriter of the '70s; and the current country star that reminds Dolly of herself. Plus exclusive previews of tracks from the 'Blue Smoke' album, and more besides.