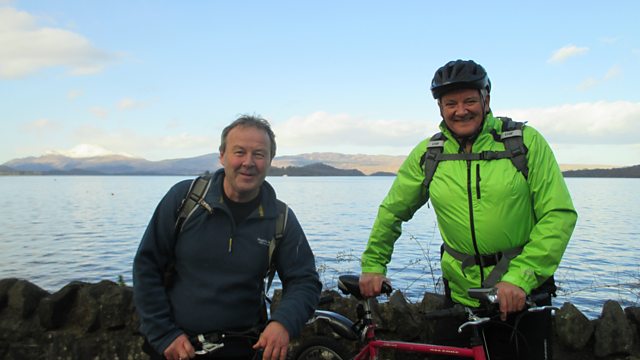 Out of Doors
This week we bring you two special programmes for Easter weekend.
From 6.30 to 7.00 am on Saturday morning, Mark Stephen tells the story of the Secret Howff of Beinn a Bhuird in the Eastern Cairngorms. In the 1950's a group of working class men from Aberdeen surreptitiously built a hidden bothy in the foothills of Beinn a Bhuird. They dragged out building materials from the city by bus, dodging gamekeepers and landowners, so they could have somewhere to shelter whilst skiing and mountaineering in the area. The Secret Howff still stands to this day and its exact whereabouts remain a closely guarded secret amongst the mountaineering fraternity. The author Ian R. Mitchell takes Mark to this magical place and along the way they delve into the history of the Eastern Cairngorms as a place of recreation and retreat.
After 7.00 am on Saturday, and on Sunday, join Mark Stephen and Euan McIlwraith as they cycle the brand new John Muir Way. 2014 marks 100 years since the death of the Scots born conservationist who is widely recognised as the father of the American environmental movement. But in the country of his birth, he is not so well known. The trail, which runs from Helensburgh in the West to Dunbar in the East, aims to encourage more people to access the outdoors and enjoy the benefits of being closer to nature. Mark and Euan take 4 days to cross the country by bike, and in doing so immerse themselves in the writings of John Muir to gain a greater understanding of what he stood for.
Last on