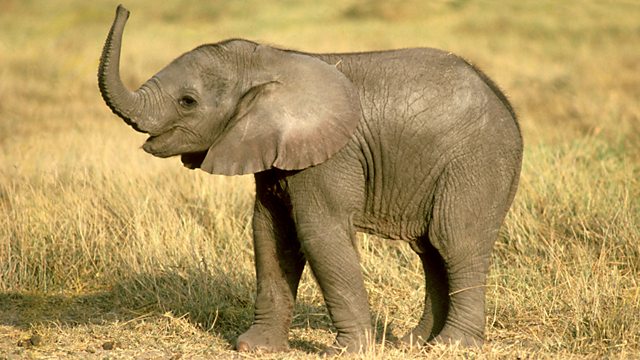 Eboo an t-Ailbhean Afraganach/Eboo the African Elephant
Sreath a tha a' toirt thugainn fiosrachadh a tha inntinneach agus iongantach mu chuid de na h-ainmhidhean as fheàrr leinn. An-diugh, tha sinn a' coinneachadh Eboo an t-Ailbhean Afraganach a tha air ùr-bhreith agus a' fuireach am Pàirce Nàiseanta Amboseli, fo sgàil Beinn Kilimanjaro.
Aon latha fàsaidh e gu bhith am measg nan sineach as motha th' air an talamh. 'S e a mhàthair ceannard na teaghlaich agus 's e athair an t-ailbhean as motha sa phàirce. Faodaidh tairbh a bhith cho trom ri 5400 cileagram agus faodaidh iad a bhith cho àrd ri 4 meatairean.
'S e crodh a chanar ri na h-ailbhein bhoireann 's chan eil iadsan ach beagan nas lugha. Tha Eboo 's a theaghlach a' cur seachad suas ri 16 uair san latha ag ithe eadar 200 agus 400 cileagram de bhiadh an duine - mar gun itheadh duine 2800 ubhal. Chan e iongnadh a th' ann gu bheil gach ailbhean a' leigeil às 200 liotair de mhethane gach latha!
Investigative guides which reveal amazing facts about members of the animal kingdom. In this episode, the focus is on Eboo, the newest member of his elephant family. They live in the Amboseli National Park, overlooked by Mount Kilimanjaro, Africa's tallest mountain.
One day he will grow to be amongst the largest mammals on the land. Eleigh is Eboo's mum, the leader of the herd or matriarch. Eboo's dad, Swabou, is the biggest elephant in the park although he doesn't live with the females and babies. Bulls can weigh up to 5400 kg and they can stand over 4 metres tall.
The females are only slightly smaller. Eboo and his family spend up to 16 hours a day slowly eating their way through between 200 and 400 kg of food each. Not surprisingly, each elephant produces 50 kg of dung and around 2000 litres of methane gas a day!
Last on