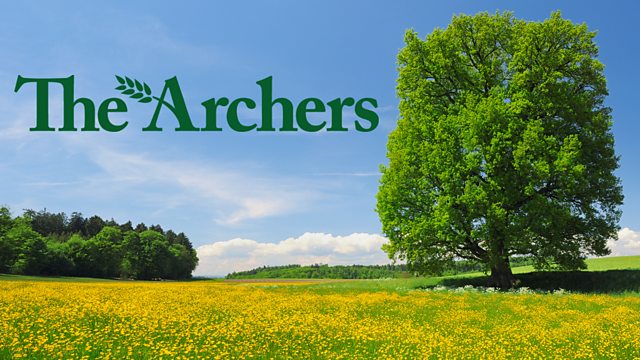 21/04/2014
Pat and Helen discuss the wedding rehearsal. Tom has been up early writing notes for Maurice and clear instructions for Jazzer for his absence on honeymoon. He's clearly preoccupied with work, so Kirsty cracks the whip.
Tony's also busy getting the carrots in, aware that the weather could break up in the week. Pat hopes the weather will be fine. Kirsty's counting on it.
Pat finally persuades Tony to accompany her shopping for a bag and to pick up his suit. Kirsty has a surprise for Tom. The rings have been engraved with "24.04.14 Today and forever". They try the rings on. Tom's is a bit tight, but Kirsty says it's just hot in the shop. Kirsty's fits perfectly. Pat secretly suggests to Tom that he go and buy Kirsty a little surprise, perhaps as her 'something new'.
The wedding rehearsal is an emotional event for Pat and Helen. Even Tony can't help a little sniff after he watches the couple go through their vows and then hears their music play. Alan acknowledges that there won't be a dry eye in the house. Pat agrees - it's going to be beautiful.
Last on