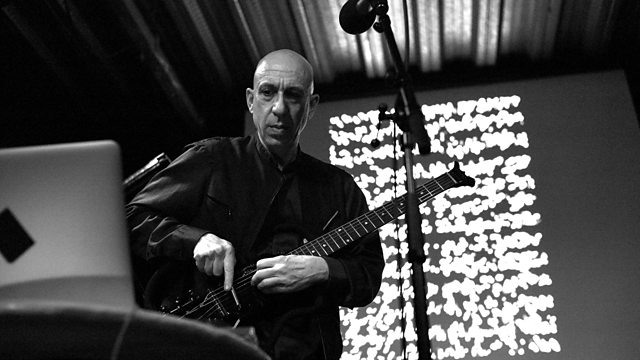 Elliott Sharp: Foliage
New York composer and guitarist Elliott Sharp appears in a rare UK performance, playing his piece Foliage at the Vortex in London.
A key component in the downtown experimental scene for over 30 years, Sharp has spanned orchestral music and techno, no wave rock and film scores. For Foliage however, it's a complex relationship with graphic scores and visuals that lies at the heart of the music. Using graphic software, the composer manipulates traditional musical notation and images by means of filtering, stretching and layering - paralleling similar methods that can be used to affect sounds in a studio. These graphics are then interpreted by improvising musicians - in this concert, Sharp is joined by players from the UK scene, including Percy Pursglove (trumpet), Jeremy Price (trombone), Liam Noble (piano), Riaan Vosloo (bass) and Andrew Bain (drums).
Presenter: Jez Nelson
Producer: Chris Elcombe.
Last on
Elliott Sharp Ensemble at the Vortex
Elliott Sharp with the graphic score for Foliage
Elliott Sharp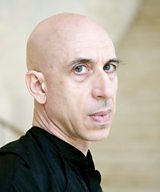 Photo by Ben Knabe © 2014