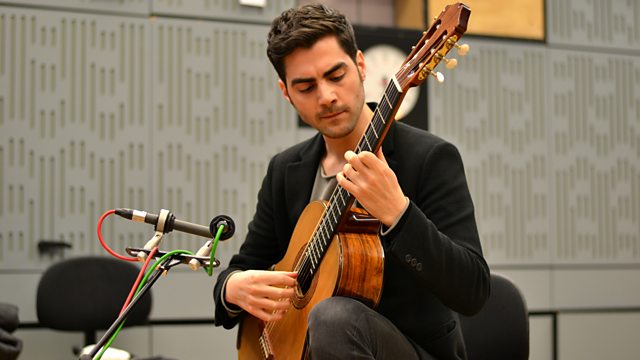 Michael Nyman, Milos, Federico Colli
Sean Rafferty's guests include British composer Michael Nyman, best known for his dynamic scores to films such as The Piano and Prospero's Books, celebrating his 70th birthday this year.
Plus, there's live music from best-selling guitarist Milos currently on a UK tour, and rising-star Italian pianist Federico Colli, winner of the 2011 Salzburg Mozart Competition.
Also, In Tune's contribution to the BBC's 18th Century season continues with a look at the 8th of 12 Georgian objects at the Royal Collection with exhibition curator Desmond Shawe-Taylor.
Main headlines are at 5pm and 6pm.
In.Tune@bbc.co.uk
@BBCInTune.
Last on