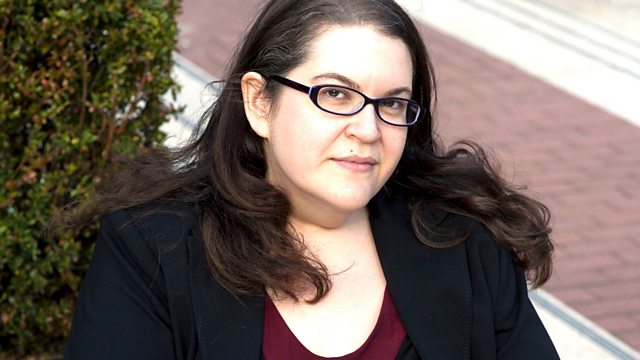 Listen in pop-out player
Naomi Alderman, today's Guest Editor, investigates why transgender women don't always feel welcomed by feminists and why some feminists have a problem with including them, with Paris Lees and Finn MacKay. She celebrates some of the game changing women in science and technology and talks to Dr Rivka Isaacson about her work. Naomi is joined by Reni Eddo Lodge and Sarah Hughes to discuss whether TV dramas like Game of Thrones or The Fall are problematic for women. And she looks at public speaking with Professor Lis Howell and Rachel Caldecott - why is it so dominated by men? Jane Garvey presents.
Last on
Naomi explains to Jenni why she wants to take on such a controversial subject.
Why does sexism in popular drama go unchallenged?
Last week the popular drama series Game of Thrones depicted one of its more sympathetic male leads raping his sister.  Why do we accept that our popular drama often involves gruesome violence against women?  And why are there so many scenes that take place in strip bars and other venues where women are casually naked?  Naomi Alderman has chosen to tackle the question; why is so much popular culture sexist?  Jane talks to Naomi, journalist and Game of Thrones blogger Sarah Hughes and Power List panellist Renni Eddo-Lodge.
Women and Public Speaking
Why are most puplic speaker still men – is it that the women aren't being asked to speak, or that fewer women putting themselves forward?  Do women lack confidence as public speakers or do they fear being judged by colleagues?  Naomi Alderman joins Jane Garvey along with  Lis Howell, Director of Journalism at City University  and Rachel Coldicutt the co-founder of the Articulate Network, a directory of women speakers from across technology, media, science and the creative industries.
Naomi's Female Technology Heroes
Naomi Alderman writes novels and makes video games, and as such has a huge interest in both science and technology. She celebrates some of the game changing women in these fields as she tells Jane about her female technological and scientific heroes, and we talk to the woman at the top of her list, Dr Rivka Isaacson.
Why do some feminists exclude those who weren't born biological females?
Why don't transgender women always feel welcomed by feminists - and why do some feminists have difficulty with them. Jane is joined by journalist and transgender campaigner, Paris Lees and feminist activist and researcher, FInn Mackay to look at what the problem is and what can be done about it.
Credits
| Role | Contributor |
| --- | --- |
| Presenter | Jane Garvey |
| Interviewed Guest | Naomi Alderman |
| Interviewed Guest | Lis Howell |
| Interviewed Guest | Rachel Caldecott |
| Interviewed Guest | Reni Eddo-Lodge |
| Interviewed Guest | Sarah Hughes |
| Interviewed Guest | Paris Lees |
| Interviewed Guest | Finn Mackay |
| Interviewed Guest | Rivka Isaacson |
| Producer | Laura Northedge |
| Producer | Karen Dalziel |
| Producer | Ruth Watts |
| Producer | Beverley Purcell |
Featured in...
A selection of programmes and clips featuring novelist and games writer Naomi Alderman.

A collection of programmes and clips looking at Transgender issues