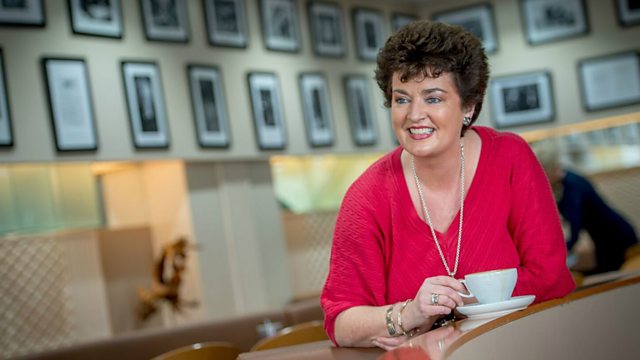 12/04/2014
Anne Marie McAleese with the people, places and stories that make Northern Ireland unique.
Last on
Dawn Chorus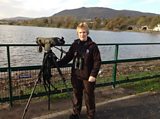 Just in case you missed our live Dawn Chorus from Ervey Wood just outside Derry, Anne Marie will revisit a few highlights with our resident bird expert Dot Blakely. Send in your bird queries to Dot on ypam@bbc.co.uk, or tweet us @bbcradioulster.
Food Foray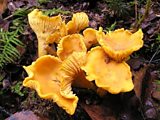 And still in the outdoors - with food that you can eat in a very peaceful place in County Antrim - Straidkilly Nature Reserve, just above Glenarm Village on a limestone bank, has got the best plants that money can't buy, to eat! Dermot Hughes is organising a food foray there and tells what tasty treats can be found in the great outdoors. 
The Wild Food Foray is on Sunday 13th April 2014 at Straidkilly Nature Reserve between 11 and 1pm
Dorest Sheep in Dernaflaw
Laura Fulton keeps a little flock of Dorset Sheep  at her family farm near Dungiven. Anne Marie went to visit Laura and her Mum at Whitehill Farm at Dernaflaw.
Berlin to Limavady by bike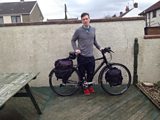 James Thompson from Limavady is cycling from Berlin to Limavady with just a well packed bike and the will to succeed. He's doing a marathon cycle, raising money for charity and hoping to inspire the children that he teaches to start riding their bikes.  Anne Marie went to meet James in Dungiven ahead of his epic trip. 
Strabane's TV Mast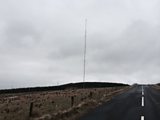 Strabane's TV mast is taller than the Harland and Wolff Cranes, Dublin's spire and even the pyramids of Egypt – it was built 50 years ago so that people in this area could get television and radio programmes. Helen Mark visited the landmark transmitter to meet Paddy Gillespie who used to there, and local historian Micahel Kennedy.
The Moneyrea Poet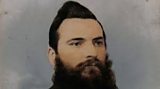 200 years ago a man who was a prolific writer in Ulster Scots, was born in Moneyrea near Comber in County Down - he was a poet, a farmer and a gunsmith - and his life has now inspired an Ulster Scots Literary Trail that'll be launched this afternoon by Castlereagh Borough Council. Sandra Gilpin  and Mark Thompson tell us more about the poet Robert Huddleston.
The Ulster Scots Literary Trail at Moneyrea is officially launched Saturday 12th April 2014 at half past 2 - everyone is welcome
George Barnett Plaque
George Barnett was a self taught geologist, archaeologist, poet and historian from the Sixtowns Road, Owenreagh, Draperstown. He died in 1965 and is being honoured by the Ulster History Circle with the unveiling of a blue plaque to commemorate his life. Labby man Graham Mawhinney from Ballinascreen Historical Society has written extensively about George's remarkable life.
That Blue Plaque for Geordie Barnett from Owenreagh, Draperstown - historian, geologist and poet - will go up Saturday 12th April 2014 at 12 noon at the Sixtowns Road, and Ballinascreen Townlands Archive, Drop-in Day is at 50 High Street, Draperstown between 10.30am and 4pm