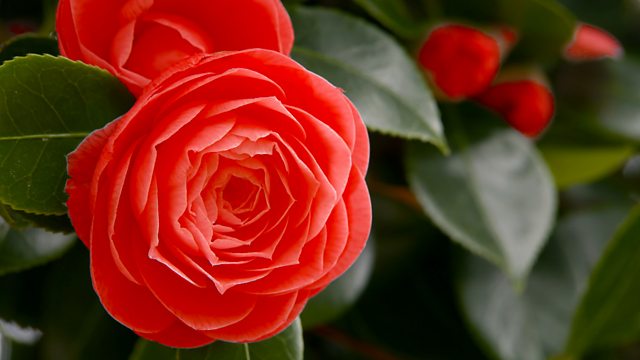 At Longmeadow, Monty Don finishes rejuvenating his dry garden, a sun-baked corner of the garden that had become overrun by thuggish plants. He has advice on how to make the most of a dry border where the soil is poor, with suggestions of plants that will thrive in these conditions.
Carol Klein is in the rather exotic setting of Abbotsbury Subtropical Gardens in Dorset, meeting camellia expert Jennifer Trehane. Abbotsbury is vibrant with colour from their stunning camellia collection at this time of year, so it is the perfect place for Jennifer to share her wealth of knowledge about this much-loved plant.
And we meet auricula enthusiast Patricia Cleveland-Peck and delight in her collection of these show-stopping plants.
Last on
Auriculas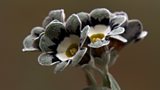 The plants we know as auriculas are hybrids of Primula auricula  and Primula hirsuta which have been cultivated in Europe since the 16th century. These pedigree primulas are highly prized and number in their thousands and, because there are so many, they have been divided into different groups including 'show', 'alpine', 'double' and 'border' auriculas.
You can find a link to your local National Primula and Auricula Society in our Related Links section (see right), which will lead you to lots of information about the plants themselves, how to grow them and where to see them this spring.
Types of auricula  (www.auriculaandprimula.org.uk)
Soil blocks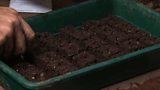 Using blocks of soil to grow plants is an ancient Mexican technique which has been adapted for the modern home and commercial gardener. A soil block is a compressed unit of compost which holds together negating the need for a pot. As seeds germinate and grow, their roots eventually reach the edge of the block, where they become exposed and 'air pruned'. This means they stop growing from the tip and develop a branched root system within the block. In a pot these roots would continue to grow and if not potted on or planted out, they can wrap around the inside of the pot causing the plant to become 'root bound'. A 'root bound' plant can suffer poor growth after it has been moved on or planted out. 
Monty is trying out soil blocks in his garden and likes to make up his own mix. Here's the recipe he's currently using:
1 part garden soil
1 part leaf mould
1 part garden compost
1 part grit or vermiculite
4 parts coir
You could also use a shop-bought compost - John Innes mixes work best. But you may need to add loam or garden soil (as long as it isn't too sandy) to help it bind together.
Once you've mixed up your compost, make it very wet and mound it slightly on a flat surface. Then wet your soil blocker, push it down into the mix and squeeze out the new soil blocks onto a seed tray or flat wooden tray. It's important to remember to water soil blocks gently otherwise they can wash away, so if you're watering from above, try using a fine rose on your watering can or spray. Alternatively, line your trays with capillary matting and dip one end in water – that way, they'll be able to soak up moisture from beneath.
Camellia garden featured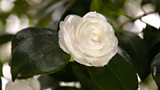 Carol Klein visited Abbotsbury Subtropical Gardens with world-renowned camellia expert, Jennifer Trehane. Their extensive collection of camellias are looking fabulous right now and will continue to do so until the end of May. For other camellia gardens to visit, please scroll right down to the bottom.
Abbotsbury Subtropical Gardens
Buller's Way
Abbotsbury
nr Weymouth
Dorset  DT3 4LA
Tel. 01305 871387
Abbotsbury Subtropical Gardens (abbotsbury-tourism.co.uk)
Jobs for the weekend: Plant shallot sets
Prepare the ground by digging it over and adding some compost. Gently push each shallot set into your prepared soil so that the tip is just showing. Plant the sets around 23cm (9in) apart in rows spaced 40cm (16in) apart. Birds can be a problem and may lift the sets out of the soil, so it's worth laying fleece or netting over the top until they have rooted. 
Growing shallots (www.rhs.org.uk)
Jobs for the weekend: Sow sunflowers
Sunflowers are a wonderful addition to borders and vegetable gardens. Sow now in pots or direct in the ground where they are to grow. Sow two seeds per pot 12mm (0.5in) deep and if sowing in the ground, space them 10cm (4in) apart and thin according to the seed packet instructions. Once germinated, remove the weaker of the two seedlings. If pot grown, plant out into their final position once you have a strong, young plant. Make sure you weed around your plants and enjoy the summer show!
Growing sunflowers (www.rhs.org.uk)
Jobs for the weekend: Prick out seedlings
When sowing seedlings in trays, remember to prick them out before they become overcrowded. This will give them more space to grow strong roots and develop into a healthy plant. Hold the seedling by a true leaf, never the stem, and carefully lift the roots out, levering them up from the compost with a dibber, pencil or even a plant label. Make a hole in the destination tray, module or pot and carefully lower the seedling in. Gently back-fill with compost and make sure not to crush the stem as this will kill the plant. Water in and grow on until it's time to pot on or plant out. 
Sowing seeds indoors (www.rhs.org.uk)
Camellia gardens
Spring is the time to see camellias at their best. Below is a list of gardens across the country with spring gardens and collections looking great right now. Follow the links for more information and opening times.
Cheshire
Cholmondeley Castle (www.cholomondeleycastle.com)
Cornwall 
Mount Edgcumbe (www.mountedgecumbe.gov.uk)
Dumfries & Galloway
Logan Botanic Garden (www.rbge.org.uk)
Gwynedd
Bodnant Garden (http://www.nationaltrust.org.uk/bodnant-garden/)
Hampshire
Exbury Gardens (www.exbury.co.uk)
South Yorkshire
Wentworth Castle (www.wentworthcastle.org)
Suffolk
East Bergholt Place (www.placeforplants.co.uk)
Credits
| Role | Contributor |
| --- | --- |
| Presenter | Monty Don |
| Presenter | Carol Klein |
| Series Producer | Christina Nutter |
| Series Editor | Liz Rumbold |
Featured in...
Gardening show packed with ideas and timely reminders to get the most out of your garden