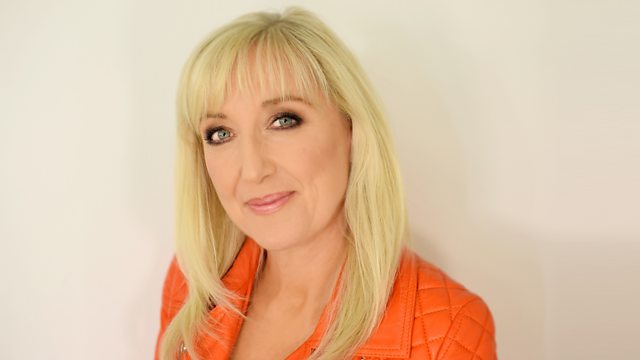 15/04/2014
Tha còrr is billean neach a' cleachdadh Facebook agus faisg air billean neach a' cleachdadh Twitter agus iad air am beò ghlacadh leotha. Ach tha'd a' sàrachadh dhaoine cuideachd, gu h-àraid leis na rudan a bhios feadhainn a' sgrìobhadh agus a' cuir suas air na làraich. Leithid na mìlltean a' ruith iad air a mhadainn sin, cho tràth agus a dh'èirich iad, na rinnear do dh'obair taighe agus bèiceireachd, beachdan air prògraman telebhisean agus iomadh cuspair eile.Tha sinne a' foighneachd dè na naidheachdan as motha a tha a' cuir a' chais air Joy Dunlop, Màiri NicIlleChiar agus Alasdair MacIllFhinnein.
Tha Marie NicMhathain air a bhith a' leughadh an leabhair aig Matthew Quick The Good Luck of Right Now, an dàrna leabhar a tha e air a sgrìobhadh airson inbhich. Airson ochd bliadhn' deug thar fhichead tha Bartholomew Neil air a bhith a' fuireach còmhla ri a mhàthair. Ach chaochail ise an dèidh tinneas. Tha an tè a tha air a bhith a' toirt dha comhairle air dèiligeadh ri bròn, Wendy, ag radh ris gu feum e àite fhaighinn anns an t-saoghal agus sgèith a-mach às an nead. Ach ciamar a tha fear a chuir seachad a shaoghal timcheall a mhàthair, Aifrionn gach Dòmhnach agus an leabhar-lann a' dol a dh'ionnsachadh sgeith?
Am measg a' chiùil tha Gary Barlow, Anne Drury agus Ed Sheeran. bbc.co.uk/feasgar.
Last on