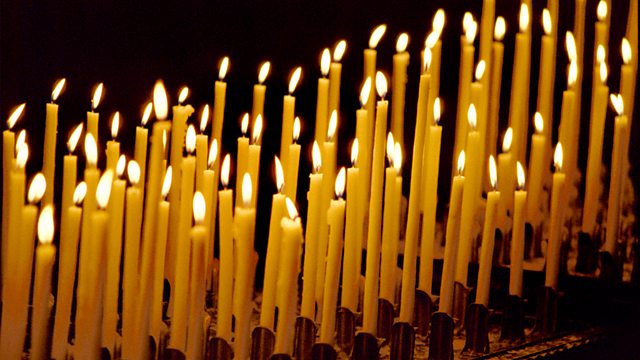 19/04/2014
A spiritual comment and prayer to begin the day, with the Most Rev George Stack, Archbishop of Cardiff.
Last on
Script
Good morning.
Many people commonly refer to today as Easter Saturday, but for the Church today is Holy Saturday, the day before Easter. It is an empty day, when the Church almost holds its breath as it waits at the tomb of Jesus.  The Christian faith teaches that His death takes us to the heart of questions about good and evil, of unjust persecution, violent death and whether suffering has any meaning in human experience. A Holy Saturday meditation from the third century says: "Today, there is a great silence over all the earth because the King sleeps…The earth was in terror and was still…because God has died in the flesh, and the underworld has trembled".
Is it too much to say that the world still trembles before the mystery of suffering and death? Humanly speaking, there is no answer to the contradiction which lies at the heart of both of those inevitable experiences.
Cardinal Basil Hume often wrote about the mystery of the cross of Jesus and all that it symbolizes when we are confronted with these realities in our own lives. Every human life has to engage with suffering and pain of some sort. He said "…. the real cross is not one that I have chosen. It is something I have to learn to live through and with and even die. It is only when we embrace the cross that it yields up its mysteries".  In those thoughts he reminds us that no time is wasted in which God is served even the time of suffering and death.
Lord,
May those who experience darkness
And walk in the shadow of death
Know that in his dying Jesus
Has broken the power of the tomb
To contain us since he has brought us to new life.
Amen