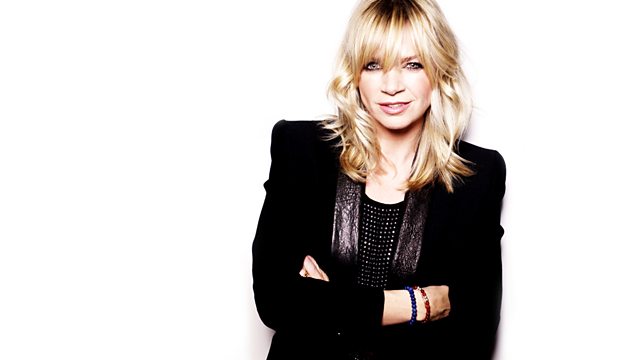 Zoe Ball sits in
Zoe Ball sits in for Chris, presenting a fully interactive show for all the family, featuring music, special guests and listeners on the phone.
Last on
Pause for Thought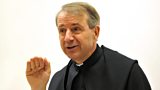 Father Christopher Jamison, Benedictine Monk:
This is Holy Week, the last week of Lent. So keep going just that bit longer with those resolutions. In the first weeks of Lent, Christians undertook extra prayer, fasting and charity. Then last week the tone turned to thinking about pain and suffering as the church prepared for this final week, a week when Christians will celebrate the passion and death of Christ on Good Friday. It sounds odd to talk about celebrating a death doesn't it, especially one accompanied by crucifixion. Yet this is the right word because we're not glorying in the suffering, we're celebrating the hope that carried Jesus though the suffering to Easter Sunday. When Christ was scourged and crucified, there were no longer any grounds for optimism. He abandoned optimism and embraced hope. He kept going, knowing that he would die while at the same time believing that somehow his suffering and death would make sense. Hope is an unshakable desire to keep faith and to love whatever the consequences. We can see this kind of hope in our own time. In the friends or relatives with a terminal illness who show faith and love as they face death. In people struggling with poverty who still have a generous heart. The same spirit filled a Dutch priest, Fr van der Lugt, who worked in Syria for over 40 years. With the outbreak of the civil war there, he refused to leave the city of Homs, preferring to stay with his people in their suffering. Last week he was kidnapped and shot, horribly reliving Christ's passion. May he rest in peace. Christ and Fr van der Lugt both persevered in hope, knowing they might die. In Holy Week, I invite you to celebrate the courage of all those you know who show such unshakable hope.