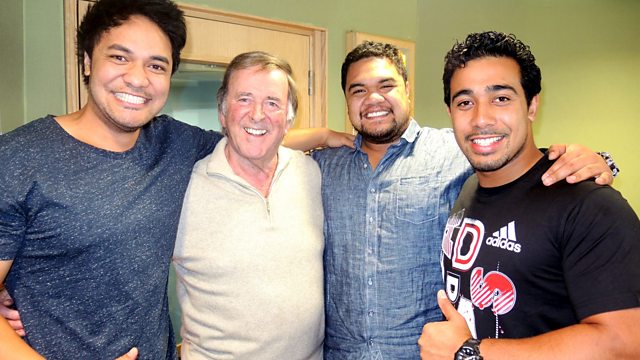 With the Jersey Boys and Sol3 Mio
Sir Terry Wogan presents his weekend show, easing you into your Sunday lunch with music and musings.
This week he's joined by the West End cast of the Jersey Boys musical! The show that tells the story of Frankie Valli and the Four Seasons is celebrating its sixth anniversary in London. To celebrate, the cast will be performing two of their most famous numbers live in Terry's studio.
Terry also welcomes Sol3 Mio to the show. The group are a family of operatic tenors of Samoan descent from New Zealand and will blow you away with their live studio session!
Last on