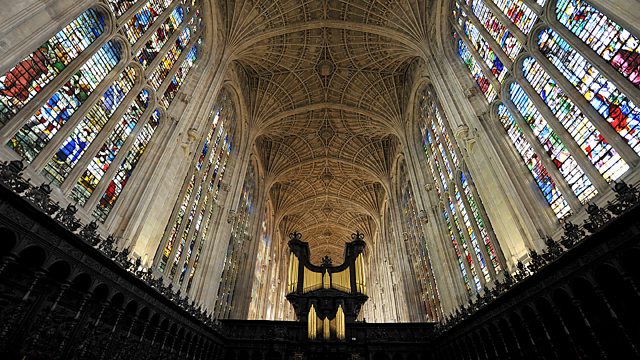 BBC CO - Tavener, Lutoslawski, Szymanowski
Penny Gore presents a concert from King's College Cambridge, as part of the Easter at King's festival.
The first half pays tribute to the late John Tavener, who died last year, with Guy Johnston as soloist in the 1989 BBC Proms commission The Protecting Veil. The second half is given over to music by two Polish composers ending with Szymanowski's Stabat Mater, written in 1926, a unique fusion of liturgy and Polish national folk melodies and rhythms.
Tavener: The Protecting Veil
- Interval -
Lutoslawski: Lachrimosa
Lutoslawsk:i Musique Funèbre
Szymanowski: Stabat Mater
Guy Johnston (cello)
Aleksandra Zamojska (soprano)
Anna Radziejewska (alto)
Jaroslaw Brek (baritone)
Philharmonia Chorus
BBC Concert Orchestra
Stephen Cleobury, conductor.
Last on