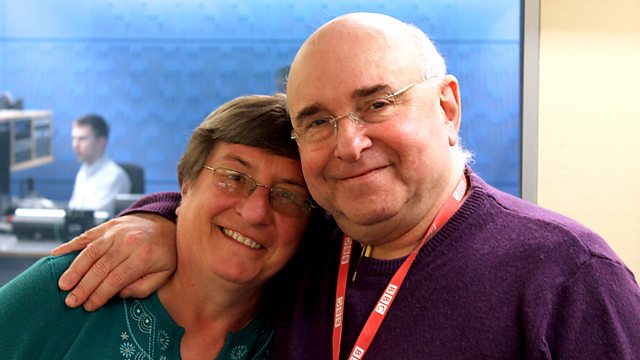 Friday - Rob Cowan with Christine Walkden
with Rob Cowan and his guest, the gardener and TV presenter, Christine Walkden.
9am
A selection of music, including the Essential CD of the Week: Kreisler Violin Music - Jack Liebeck, HYPERION CDA68040. We also have our daily brainteaser at 9.30.
10am
Artist of the Week: Neville Marriner, who celebrates his 90th birthday on 15th April.
10.30am
Rob's guest this week is the gardener and television presenter, Christine Walkden. Christine is best known for her appearances on gardening programmes for the BBC such as Gardeners' World and Christine's Garden, and has also appeared on The One Show. She has worked at the Royal Botanic Gardens in Kew and is a past winner of the Garden Writers' Guild Radio Broadcasting Award. Christine has written several gardening books, including The Houseplant Almanac, A Year in Christine's Garden - The Secret Diary of a Garden Lover, and most recently, No-Nonsense Vegetable Gardening. She has also written for Amateur Gardening magazine, is a regular contributor to Choice magazine, and writes a quarterly article for the Quality Garden Tools website.
11am
15 Georgian Pleasures
Mozart
Violin Sonata in F, K.13 (dedicated to Queen Charlotte)
Blandine Verlet (violin)
Gerard Poulet (harpsichord)
Artist of the Week: Neville Marriner
Tchaikovsky
Suite No. 4 in G 'Mozartiana'
Stuttgart Radio Symphony Orchestra
Neville Marriner (conductor)
Rossini
String Sonata No. 3 in C major
Academy of St Martin-in-the-Fields
Neville Marriner (conductor).
Last on
Today's Brainteaser Answer - Only Connect
Answer: Dolly, Holly, Molly.
The music played:
Faure
'Dolly' Suite (Berceuse – 1st mvmt)
Kathryn Stott  & Martin Roscoe (piano duet)
HYPERION CDA 669114   
Trad. arr. Walford Davies
The Holly and the Ivy
The Choir of York Minster
Rober Sharpe (conductor)
REGENT REGCD317  
Trad. arr. Percy Grainger
Molly on the Shore
City of London Sinfonia
Richard Hickox (conductor)
CHANDOS CHAN9653